Newman Ends Winless Drought
Motor Racing Network





Ryan Newman ended a 127-race winless streak with his victory in Sunday's Monster Energy NASCAR Cup Series Camping World 500 at Phoenix Raceway.

Newman stayed out when a late race caution flew to inherited the lead. On a green-white-checkered restart he got the jump on Kyle Larson and was able to take his first checkered flag since 2013.

"I've lost count; that's how long it's been," Newman said. "What a gutsy call by (crew chief) Luke (Lambert). I called for two tires and he called for none. I've won more races no tires than I have with four. I'm just proud of these guys. We had a good car all day. We kept it out of trouble and collected in the end."

It was the first victory in Cup for RCR since Kevin Harvick at Phoenix in November 2013. Newman, who joined RCR in 2014, hadn't won since the July 2013 Brickyard 400 at Indianapolis Motor Speedway with Stewart-Haas Racing.

Larson has now finished runner-up in four of the last five races, including the last three.

Harvick, Daniel Suarez, Erik Jones, Jimmie Johnson and Denny Hamlin completed the first 10 finishers.



Read more on MRN.com





While Ryan Newman broke a long winless streak in Phoenix, Frank Page broke a significant one in Lucky Dog Racing. After changing his sponsor for the first time after 12 years with Jack Daniels, Frank may have found some good luck after winning with his new Chili's Chevy. He scored a total of 198 points and won by 10 points over 2nd place to score his 7th career win. Frank also ended up breaking a winless streak of 50 races, stretching back to September 2015 at Darlington.

Camping World 500 Top 5 Finishers

1. Frank Page
2. Ron Parlacoski, Jr.
3. Charquillia Addison
4. Leon Baker
5. Harry Jeffery

Visit the Cup series page here



Larson Wins Auto Club XFINITY Race





Motor Racing Network



Kyle Larson held off Joey Logano to win Saturday's NASCAR XFINITY Series Service King 300 at Auto Club Speedway, his second victory at the 2-mile track.

Larson was able to make the jump on a late-race restart to keep the top spot in a four-lap dash to the checkered flag to score his sixth career NXS victory. It was his first win since Texas last November.

"The racing there at the end with Joey was awesome," Larson said. "We just had a couple lap fresher tires than he did and was able to chase him down. I was trying to be patient.

"… It was a heck of a race. I honestly didn't think we'd be here yesterday. I was struggling bad in practice, fought the balance a lot throughout the race, and then finally the last two runs we hit it."

Larson had to come back from a lap 73 pit road speeding penalty to get back into position to win the race. He wound up leading four times for 21 laps.

Logano also had challenges to overcome including when his car fell off the jack during pit stop and tire change. He too had a pit road speeding penalty but Logano was able to rebound from those challenges to lead the most laps at 70 and finish second.



Read more on Motor Racing Network






Teeder Jenkins has been having a great year in the Cup series this year after getting a win in Vegas and taking over the points lead. It hasn't been a great start in the Xfinity series, his highest finish was 27th place and he was stuck down in 48th place in the standings. Things turned around at Auto Club Speedway though because he scored a total of 228 points to score his first win of the year. It's been awhile since Teeder had won in the Xfinity series, his last win came August 2015 at Bristol, 47 races ago. Teeder ends that streak after getting his 5th career win and gaining 11 spots in the standings as well.

Service King 300 Finishers

1. Teeder Jenkins
2. Hurricane Sidwell
3. Curt Manning
4. Gary Wheat
5. Joanne Blackman

Visit the Xfinity series page here



Bell Best at Atlanta







Motor Racing Network



Christopher Bell held off Matt Crafton to score a victory in Saturday's Camping World Truck Series Active Pest Control 200 at Atlanta Motor Speedway.

Bell became the first driver in NASCAR to sweep all three stages of a race in the new format that was introduced this year. He took his third career series checkered flag.

Austin Cindric spun to bring out caution and set up a two lap shootout to the finish. Bell got a great jump on Crafton when the green reappeared and was able to stay ahead for the final two circuits and the win.

"This thing was really fast all weekend," Bell said. "It was a dream machine. It was really, really good.

"These Truck races are really tough to get restarts going because it's so aero-dependent. You can get all sorts of momentum or you can get all sorts of momentum taken away from you. That happened to be there in the middle section of the race."

Crafton, Johnny Sauter, Ben Rhodes and Chase Elliott rounded out the top five.



Read more on Motor Racing Network






We may have a new rookie phenom in the league. In just his second start in the Truck series, 17 year old Jakub Smetana dominated at Atlanta and blew everyone's doors off with a win. Jakub scored a whopping 249 points and won by 15 points over 2nd place.

Jakub's win was notable for several reasons. First, he is the first rookie to win from any of the three series. He becomes the 9th different winner in the Truck series. He's one of our youngest ever winners and he is the first driver to win from outside of North America. Jakub hails all the way from the Czech Republic. The young Czech will now celebrate his win for the next month when the next Truck series race takes place on April 1st. Jack Thesier took 2nd place for his best finish since the 2015 season. He had a disappointing run at Daytona but he gains 19 spots this week to climb to 15th place.

Alpha Energy Solutions 250 Top 5 Finishers

1. Jakub Smetana
2. Jack Thesier
3. Jay Smogolski
4. Jose Rodriguez
5. Lou Demian

Visit the Truck series page here


Lucky Dog Racing finished in second place for 2 years in a row to P10 Select. For the 2017 season they are looking to finally get their 5th championship. This year they have another strong team. Randy Cook is the defending LROC champion and he will be leading the charge for the team again.

Joining Randy will be Jose Rodriguez who is no stranger to championships. Jose won the Cup series championship last season and now has titles in all three series. He'd love to add a LROC Championship as well. Lou Demian keeps his LROC streak appearance going to 10 straight years after he won the Xfinity series.

Greg Miller won the Truck series championship but is ineligible to run for Lucky Dog Racing since he is the team owner of Fantasy Sport Site. Nate Bishop represents Lucky Dog Racing for the first time after winning the Yahoo group championship. Ray Perrotta returns for the 2nd time after winning the Streak to the finish title. Jessy Turgeon also returns for a 2nd time after a long 7 year absence. Jessy won the Chaser Eraser last year.

Be sure to cheer on our drivers as Lucky Dog Racing's drive for five continues in 2017!

Visit the LROC series page here






2017 Yahoo Top 5 Standings
Updated after Phoenix

| | | |
| --- | --- | --- |
| | Team | Total Pts |
| 1. | #48wins8 | 1221 |
| 2. | Racingfan88 | 1208 |
| 3. | Powerhouse | 1171 |
| 4. | Chuck L. Head | 1159 |
| 5. | Ampracing88 | 1154 |














Lucky Dog Racing's Streak to the Finish is a Forum only competition. Here's how to play... Pick a top 10 driver each week to keep your streak going! Sound easy? Not so fast.... you can only choose a driver once per streak. You receive points depending on how your driver finishes and your current streak. If you score the most points out of all players, you can receive a special award on your driver page, a spot on the 2018 Lucky Dog Racing LROC Series team and a $25.00 gift certificate to NASCAR.com or Amazon.com

If you don't have a forum name, click on the picture to go to the forum, create a name and get ready to start your streak!




2017 Top 5 Streak To The Finish Driver Standings

| | | | | | |
| --- | --- | --- | --- | --- | --- |
| | Rank | Total Points | Current Cup Streak | Current Xfinity Streak | Current Truck Streak |
| Lefflerfan | 1. | 159 | 4 | 4 | 0 |
| AATeam | 2. | 126 | 3 | 4 | 0 |
| ICE | 3. | 120 | 0 | 4 | 1 |
| wallslammer | 4. | 116 | 3 | 4 | 1 |
| J-Rod's Hot Rods | 5. | 114 | 1 | 4 | 2 |



Congratulations To The Weekend Winners

Teeder Jenkins
Auto Club Xfinity Series Winner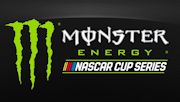 Next Monster Energy Cup Series Race
Auto Club 400
March 26, 2017
Auto Club Speedway

TV: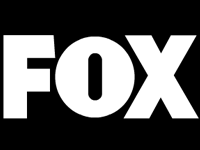 Submit Picks Here


Next Xfinity Series Race
My Bariatric Solutions 300
April 8, 2017
Texas Motor Speedway

TV:



Next Truck Series Race
Alpha Energy Solutions 250
April 1, 2017
Martinsville Speedway

TV: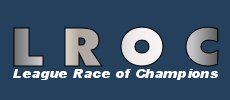 Next LROC Series Event
Race #3
June 2-4 2017
Dover
Click here to play the Manufacturer Challenge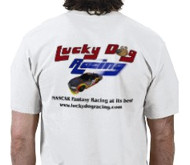 Visit Zazzle.com for the Lucky Dog Team T-Shirt!
Add your team name on the front!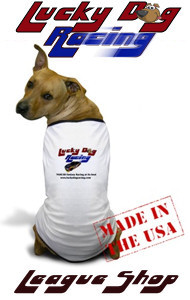 Vist the Lucky Dog League Store
for lots of other merchandise!