Bristol Trifecta for Busch
Motor Racing Network





Joe Gibbs Racing's Kyle Busch completed a unique weekend sweep Saturday at Bristol (Tenn.) Motor Speedway, winning the Bass Pro Shops NRA Night Race for his third victory there in four days.

Busch won Wednesday's NASCAR Camping World Truck Series race, followed with another Xfinity Series victory on Friday and capped the weekend by winning Saturday night's Monster Energy Series race.

It was the second time he completed the Bristol three-peat, turning the same trick in 2010.

Rookie Erik Jones finished second with Denny Hamlin, Matt Kenseth and Kurt Busch completing the top five.

"Man, Erik Jones put up a whale of a fight," said Busch, who scored his 40th career Cup Series win and second this season. "That was all I had. I was running with my tongue hanging out. My arms were jello and my throat hurts, but that's awesome."

Jones started from the pole and had his best career finish.

"We raced hard all night and led a lot of laps," he said. "We did almost everything we needed to do. I wish we had a little bit more. It's a bummer."

Ryan Newman, Trevor Bayne, Kevin Harvick, Kyle Larson and Ryan Blaney filled spots 6-10.

The Monster Energy NASCAR Cup Series takes next weekend off before returning to action on Sunday, Sept.3, for the Bojangles' Southern 500 at Darlington Raceway.



Read more on MRN.com





Shane Burton has one Xfinity win this year and now he can add one Cup win to his season total after winning the night race at Bristol. Bristol is a track that Shane has won at before in the Xfinity series so he has found success there before. Well he found success this weekend after scoring a total of 197 points and easily winning by 14 points over 2nd place. It's the third career win for Shane who moves up to 32nd place. It's a tall order but if Shane can get 2 really great finishes over the next two races then he could possibly use this win and make the playoffs.

Bass Pro Shops NRA Night Race Top 5 Finishers

1. Shane Burton
2. Lou Demian
3. Jose Rodriguez
4. Joe Tenpanny
5. Frank Page

Visit the Cup series page here



Ninth Bristol Win for Busch





Motor Racing Network



Kyle Busch overcame a pit road speeding penalty to score his ninth career NASCAR XFINITY Series win at Bristol Motor Speedway Friday night in the Food City 300.

It was Busch's fifth win in nine starts this season. He has nine career Bristol wins.

"Great car," Busch said after climbing from his winning Joe Gibbs Racing Toyota. "All the guys at Joe Gibbs Racing did a phenomenal job. This is cool to race with these guys. I love to race with this team.

Busch won both the first two stages and led five times for 186 laps including the final 81.

Busch now goes for the Bristol sweep in Saturday night's main event.

"I think we can, yeah," he said. "We've got a fast car. We just have to make the right adjustments overnight here and get it ready for tomorrow. We had a really fast car first round in qualifying and then we lost four tenths of a second. I don't know what happened or where that went. Adam (Stevens) and I are trying to figure that out.

Daniel Suarez, Elliott Sadler, Ty Dillon and Justin Allgaier rounded out the top five.



Read more on Motor Racing Network






Todd Oliver had been trying to win a race all year anywhere. He had been coming close in all three series including Wednesday when he finished 2nd in the Truck race. Two days later he finally gets it done. Todd had lost tiebreakers for the win before but this time he is on the right side of it. He and Teeder Jenkins both scored 234 points with the same picks but since Todd was higher than Teeder in the standings, he is awarded the win.

Food City 300 Top 5 Finishers

1. Todd Oliver
2. Teeder Jenkins
3. Greg Eichele
4. Kevin Sullivan
5. Wayne Sebern

Visit the Xfinity series page here



Busch Rebounds for Bristol Win







Motor Racing Network



Kyle Busch came back from a pit road speeding penalty to win Wednesday night's NASCAR Camping World Truck Series UNOH 200 at Bristol Motor Speedway.

Busch swept all three stages Wednesday night to score his 49th career series win and third in seven starts this season.

Busch was forced to the rear of the field after stage two when he was penalized for speeding on pit road. But he worked his way through the pack in short order and had the lead in just 47 laps.

He had to endure an overtime finish when Austin Wayne Self crashed to bring out caution late. But at the drop of the green flag Busch got the jump on Matt Crafton and cruised to Victory Lane.

"In your face," Busch shouted on his in-car radio after he took the checkered flag.

Busch led a race-high 109 laps and now has five career Truck Series wins at Bristol



Read more on Motor Racing Network






he 2017 season could end up looking a lot like last season if Greg Miller has anything to say about it. Last year Greg won his first career Truck race at Bristol Motor Speedway and then went on to win two more races. He went on to win the championship and now he'll be looking to do that again. Greg defends his win after scoring a total of 249 points and winning the UNOH 200 again. This is Greg's first win of the season and the fourth of his career. With it he moves past Ron Blackman and to the top of the standings for the first time this year. He's now looking forward to the Chase and defending his championship

UNOH 200 Top 5 Finishers

1. Greg Miller
2. Todd Oliver
3. Curt Manning
4. Gary Wheat
5. Eldon Daughenbaugh

Visit the Truck series page here


Lucky Dog Racing finished in second place for 2 years in a row to P10 Select. For the 2017 season they are looking to finally get their 5th championship. This year they have another strong team. Randy Cook is the defending LROC champion and he will be leading the charge for the team again.

Joining Randy will be Jose Rodriguez who is no stranger to championships. Jose won the Cup series championship last season and now has titles in all three series. He'd love to add a LROC Championship as well. Lou Demian keeps his LROC streak appearance going to 10 straight years after he won the Xfinity series.

Greg Miller won the Truck series championship but is ineligible to run for Lucky Dog Racing since he is the team owner of Fantasy Sport Site. Nate Bishop represents Lucky Dog Racing for the first time after winning the Yahoo group championship. Ray Perrotta returns for the 2nd time after winning the Streak to the finish title. Jessy Turgeon also returns for a 2nd time after a long 7 year absence. Jessy won the Chaser Eraser last year.

Be sure to cheer on our drivers as Lucky Dog Racing's drive for five continues in 2017!

Visit the LROC series page here






2017 Yahoo Top 5 Standings
Updated after Indianapolis

| | | |
| --- | --- | --- |
| | Team | Total Pts |
| 1. | Chuck L. Head | 5833 |
| 2. | Stormdevil Racing | 5661 |
| 3. | wolfercing | 5616 |
| 4. | wallslammer | 5588 |
| 5. | Dirtbags | 5577 |














Lucky Dog Racing's Streak to the Finish is a Forum only competition. Here's how to play... Pick a top 10 driver each week to keep your streak going! Sound easy? Not so fast.... you can only choose a driver once per streak. You receive points depending on how your driver finishes and your current streak. If you score the most points out of all players, you can receive a special award on your driver page, a spot on the 2018 Lucky Dog Racing LROC Series team and a $25.00 gift certificate to NASCAR.com or Amazon.com

If you don't have a forum name, click on the picture to go to the forum, create a name and get ready to start your streak!




2017 Top 5 Streak To The Finish Driver Standings

| | | | | | |
| --- | --- | --- | --- | --- | --- |
| | Rank | Total Points | Current Cup Streak | Current Xfinity Streak | Current Truck Streak |
| Sullivan Smashers | 2. | 1134 | 4 | 8 | 1 |
| Mad Dog Racing | 3. | 947 | 2 | 7 | 0 |
| President Lou | 4. | 906 | 4 | 4 | 2 |
| xrays/strong> | 5. | 889 | 4 | 4 | 2 |



Congratulations To The Weekend Winners

Shane Burton

Bristol Cup Series Winner



Todd Oliver
Bristol Xfinity Series Winner



Greg Miller
Bristol Truck Series Winner



Joanne Reilley
Race #11 LROC Series Winner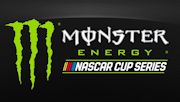 Next Monster Energy Cup Series Race
Bojangles Southern 500
September 3, 2017
Darlington Raceway

TV: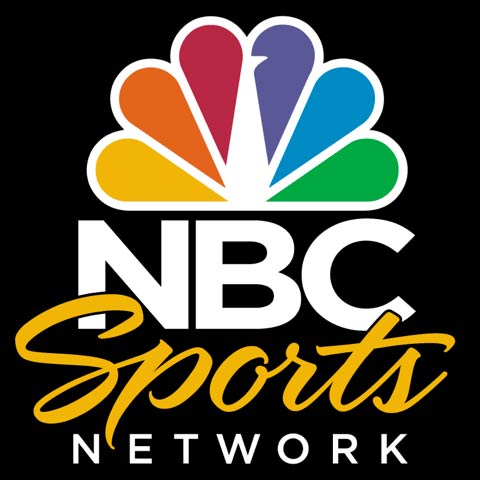 Next Xfinity Series Race
Johnsonville 180
August 27, 2017
Road America

TV: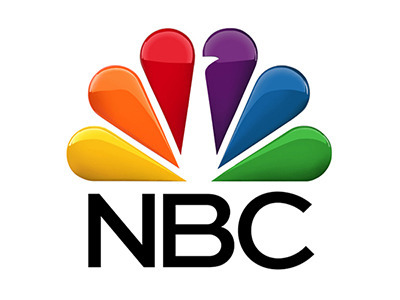 Submit Picks Here


Next Truck Series Race
Chevrolet Silverado 250
September 3, 2017
Canadian Tire Motorsport Park

TV: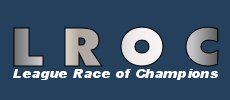 Next LROC Series Event
Race #12
September 2-3 2017
Darlington-Canada
Click here to play the Manufacturer Challenge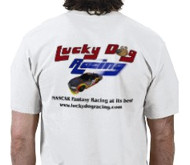 Visit Zazzle.com for the Lucky Dog Team T-Shirt!
Add your team name on the front!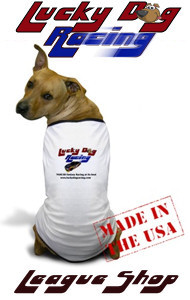 Vist the Lucky Dog League Store
for lots of other merchandise!