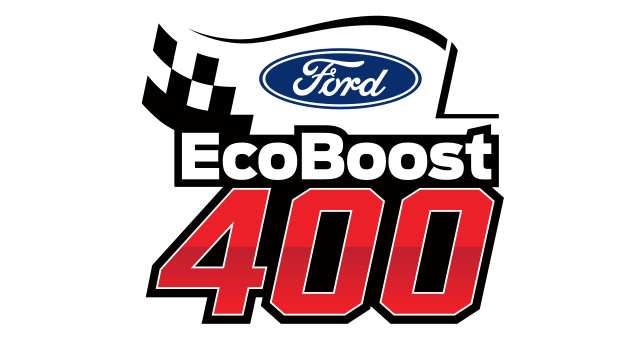 For the second year in a row, Jose Rodriguez qualified for the championship four and had the chance to make up the lost chance he had last year after struggling at Homestead. He finished in 32nd place and third in the standings. This year he faced against three drivers from Northeast Ohio Motorsports. There would be a 25% chance that he would win and a 75% chance that one of the three teammates would win.
Jose worked against the odds to even make the Chase this season after struggling at the start but eventually he found his groove and worked himself up near the top of the standings. Jose beat the odds once again at Homestead. The teammates struggled and Jose was able to easily finish above all of them in 12th place.
That was all Jose needed to do to win his first Cup series championship . Jose Rodriguez is crowned the 2016 Cup Series champion and has now won in all three series. He joins Lou Demian as the only other player to do so. It took him less time to make it happen. Lou won his third different championship after 10 years, Jose only took six years.
While Jose celebrated his first Cup series championship, Rodney Webb got to celebrate his first Cup series win. Rodney scored a total of 176 points to win the Ford EcoBoost 400. It was his first career Cup win and he becomes the second rookie to win a race this year.Rodney will also now join the triple win club having won a race in all three series.
Rodney had a good rookie season but finished second to Tom Watkins. Tom was able to win two races this year and was the only rookie to make the chase. Tom struggled in his rookie seasons in the Xfinity and Truck series, but had much better luck here.
In the race, Kelly Wolfe finished in second place to match his best run of the season. It's the 5th top 5 for Kelly who finishes the season in 20th place.
Teeder Jenkins finished in 3rd place for his 6th top 5 of the year. Teeder had a great first half of the season and looked primed to make the Chase but unfortunately struggled in the second part. It's good that he was able to end the season on a high note.
Greg Miller, still basking on the glow of his Truck championship, had a good end to the cup season with a fourth place run. It was the fifth top 5 for Greg who is hoping for that commanding performance next year.
Wendal Ebach rounded out the top 5 with his 3rd top 5 of the year. Wendal was hoping for a better rookie season but at least he had a great season in the Truck series after finishing in 2nd place.
The three Northeast Ohio Motorsports drivers really struggled. Jordan Hunt finished in 30th place but he finishes 2nd in the standings and won a lot of money so he has something to smile about. Gary Wheat finished in 39th and Robby Stone 43rd. It will probably be a long off season for them, wondering what could have been.
The 13th season of Lucky Dog Racing now comes to an end. It was another great season, thanks to everyone for participating. Congrats once again to Jose Rodriguez and we'll see all of you back at Daytona to do it all again!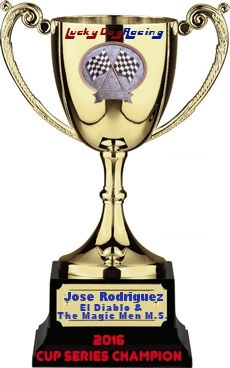 2016 Cup Series Chase Grid