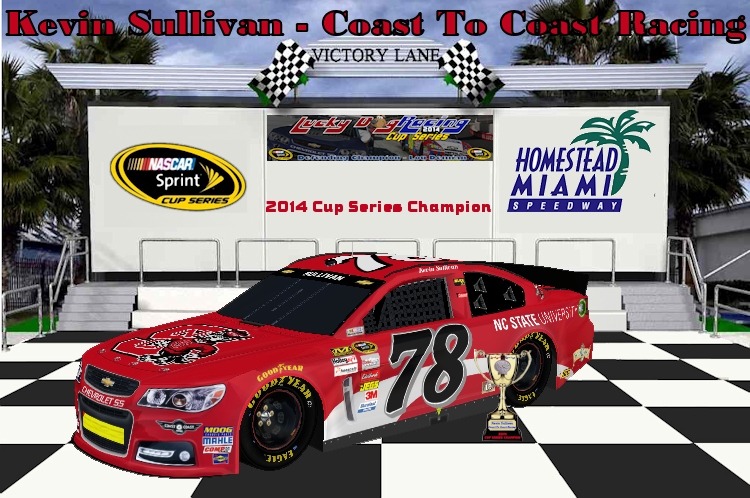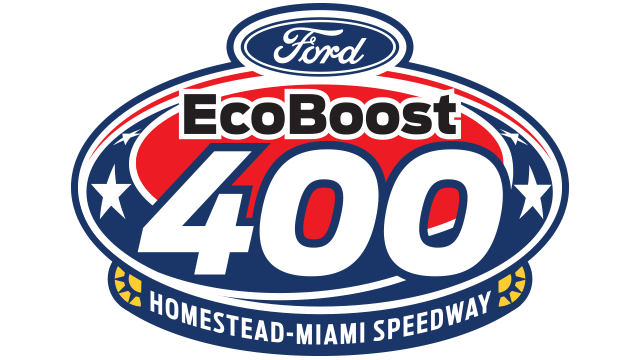 This year's Cup series championship went down to the wire between Kevin Sullivan and Joe Tenpenny. When the checkered flag fell, only two points separated the two drivers which is the second closest race of all time. Kevin Sullivan came into Homestead 9 points behind and was able to finish in front of Joe with a 15th place finish.
Kevin Sullivan had yet to win a championship in any series in his 9 years in the league besides a cup team ownership trophy in 2011. Now he finally breaks through after passing Joe Tenpenny who was looking to become the 2nd rookie to win. Kevin was the only driver to make a last race pass in any of the three series this weekend. He now becomes the 9th member to join the championship club and also wins the championship fund too. He also receives an invitation to join Lucky Dog Racing's LROC team as well.
Kevin won the championship without recording a win this year. That also happened in the Truck series this year with Shane Burton. He avoided a lot of the bad finishes to stay consistent enough to win the title which is what a driver needs to do.
The other championship award went to Racing Traditions, Inc. who easily held on to win their 4th title. RTI had a bit of race going with Gopher Broke Racing. There would need to be a big swing of points for anything to change but that didn't happen. They won by 28 points and led the league in top 10's this year.
The race win went to Harry Jeffery who also won this race in 2011 when he won the championship. This was his 2nd race of the year and the 13th of his career. Harry leads all members in the wins department, the next highest would be Stephen DiCaprio with 10.
Stephen DiCaprio came close to getting another win after finishing in 2nd place. While Stephen celebrates his first owner's championship after taking command of the team in 2012, he also celebrated his 7th top 5 of the year. In the final week he was able to gain 3 positions in the standings to finish in 5th place. It was his first top 5 finish since 2010 and the 3rd of his career. Stephen will also win the MVT award as well fo recording the most individual team bonus points.
The 2013 champion, Lou Demian ends his season on a high note. He finishes in 3rd place in the race and 3rd place in the standings. After barely making the Chase, he made good use of it by recording another podium finish. It was his 6th career top 5 season finish.
Randy Cook was hoping for a strong chase after a strong regular season but it just did not pan out. He was able to finish the year with his league leading 9th top 5 of the year after a 4th place finish. He is able to finish the season inside the top 10 as well.
Ryan Smith rounded out the top 5 with a 5th place finish and ends his season in 12th place.
The rookie of the year award obviously went to Joe Tenpenny who missed out a championship but had a very strong 2nd place finish and will be someone to watch in the future. Dean Higley wins the Chaser Eraser thanks to Kevin Harvick winning the race and staying in front of Jordan Hunt in the standings.
Thanks to everyone for another great season, the first decade of Cup racing has been a blast. We look forward to starting a new one at Daytona next year. Congrats once again to Kevin Sullivan for winning the championship. He's also a little bit richer and will have a new piece of hardware coming to him. Enjoy the holidays everyone!