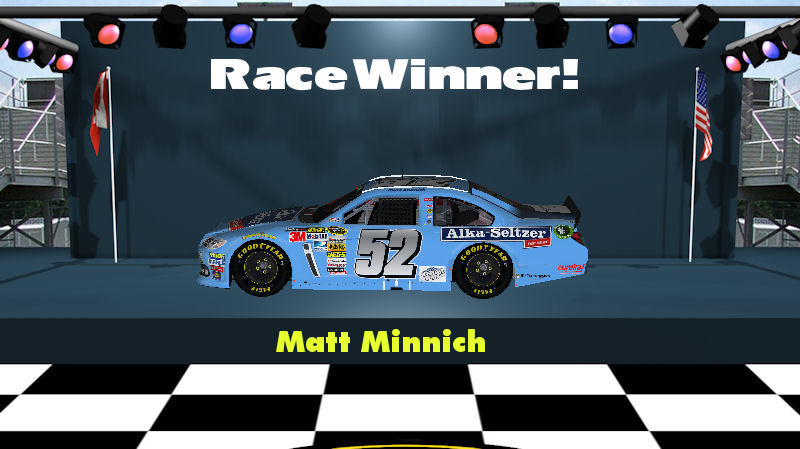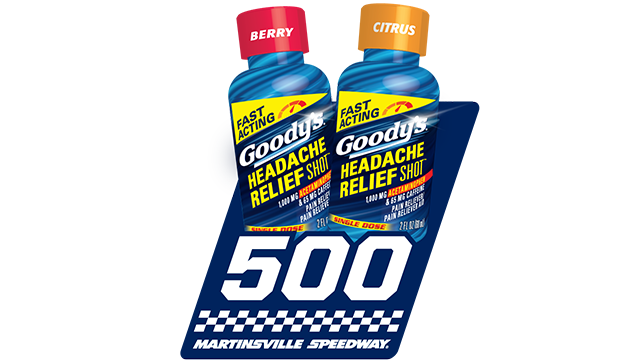 Matt Minnich took the spotlight this week as he went to victory lane for the first time this year. Matt only had one career win that he got in Darlington in May 2013. Now he gets his second at a track that he also won at in the Truck series last October. Matt scored a total of 182 points to win the Goody's Headache Relief Shot 500. He took the win by 5 points over second place. His win gave his team South Mountain Motorsports their first win of the year and also became the final multi-car team to win at least one race this year.
Matt has struggled a lot of the season but has been putting together some good runs lately. He finished 4th last week and now has 4 top 5's over the last 8 weeks. He is also able to gain 2 spots in the standings to move to 26th place.
Just like last week Kevin Sullivan was the only Chaser to make the top 10. He finished 3rd at Talladega and now does one better by finishing in 2nd place for his best run of the year. Despite not having a win this year, Kevin now has a lead in the standings by 24 points. With just three races to go he is primed to win his first championship.
After struggling the last 3 weeks, Terry Howell gets a nice 3rd place finish this week. It's the 3rd time that he's finished in 3rd place and is his 4th top 5 of the year. He moves up one spot to 37th place.
Terry's teammate Randy Cook has really struggled during the Chase after he started with a 2nd place run at Chicagoland. He gets his 2nd top 5 by finishing 4th this week. It's his 8th top 5 of the year which is tied for the league lead.
Rounding out the top 5 is Bob Douce who gets his 5th of the year. Bob is now just one point behind the best of the rest spot which is currently occupied by Frank Page.
A look at Lucky Dog Racing's 2014 Chase Field
For an in depth look at the drivers who will be racing in the Chase this year, you can read about them here:
Chase Field 2014
All-Time
Cup Series Winners

Pos.

Driver Name

Team

Wins

Last Win

1.

Harry Jeffery

Coast To Coast Racing

12

8/3/14

2.

Matt Sealey*

Racing Traditions, Inc.

11

6/26/11

3.

Stephen DiCaprio

Racing Traditions, Inc.

10

10/11/14

4.

Leon Baker

5:16 Racing

10

10/5/14

5.

John Wilson

Texas Motorsports

10

8/10/14

6.

Ed Blackman

Coast To Coast Racing

10

7/27/14

7.

Lou Demian

Intimidator Racing, Inc.

9

9/21/14

8.

Gwen Demian

Intimidator Racing, Inc.

9

8/12/12

9.

Sue Perna*

2Fast4U

9

11/6/11

10.

Gary Wheat

Northeast Ohio Motorsports

8

8/23/14

Member wins are ranked by date. Most recent wins are ranked first.


*indicates inactive member





Click here to view the complete Cup series wins list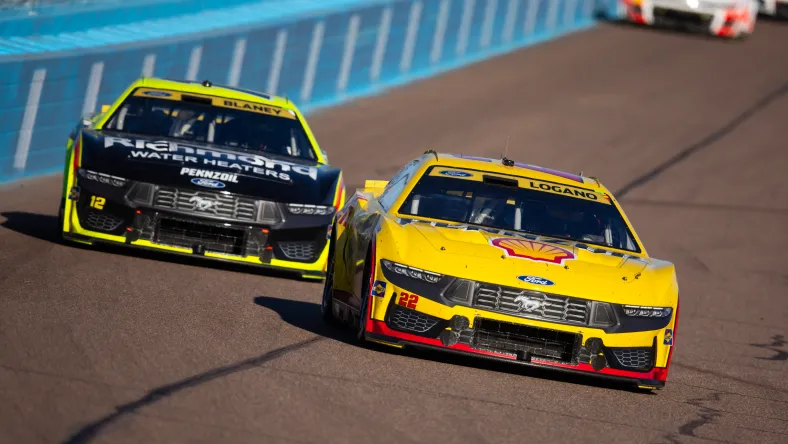 These two had quite an eventful race at Martinsville.