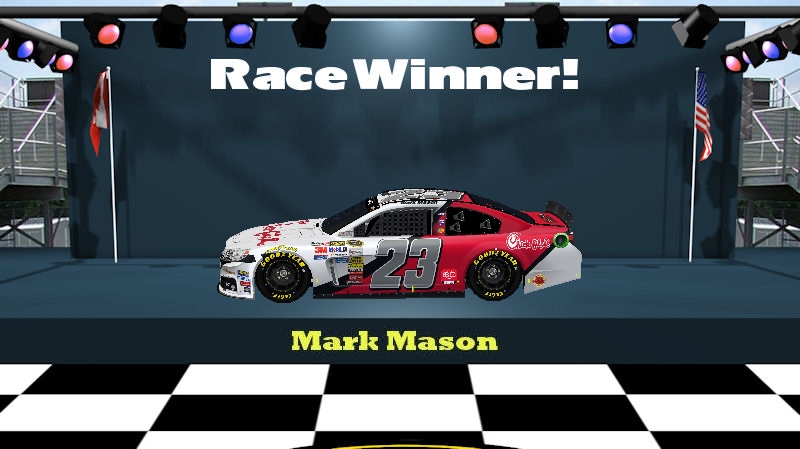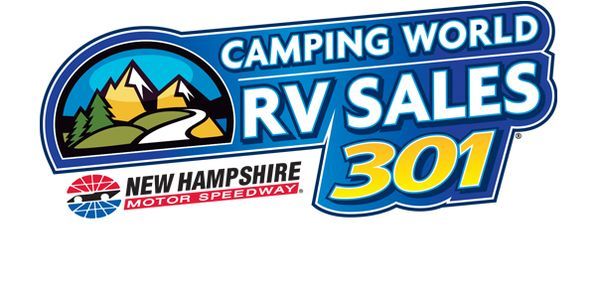 There have been so many different race winners this year that a driver might have to get two wins to lock themselves into the Chase. Mark Mason did just that at New Hampshire as he becomes just the second driver to win two races this year. Mark won the 2nd race of the season back at Phoenix and now gets his 6th career win this weekend.
New Hampshire hasn't exactly been a track that Mark has had a lot of success at either, his highest finish was 5th place back in 2011 which was his only top 5. Now with his first victory it all but secures himself a Chase spot, he will just have to work at staying in the top 25. He was close to falling out but he gains 4 positions this week to move to 18th place.
In 2nd place with 190 points is Dave Smith. This is the best run of the season for Dave and first top 5 as well. Dave had a much better run this time than he did in this race last year when he finished 42nd. He fared much better the 2nd time when he finished 5th during a 5 race consecutive top 5 run. This week he gains 4 spots to 29th place.
Dean Higley finishes in 3rd place to tie his best run of the year that he got back at Martinsville. With his 3rd top 5 of the year he is able to climb up one spot in the standings to 4th place.
It's been a tough season for Ron Parlacoski, Jr. who had s surprise run last season after making his first Chase. This year it's a different story but he is able to get his 2nd top 5 after finishing 4th this week.
Rounding out the top 5 is Greg Miller who gets his 3rd career top 5 at his home track. This is the 4th top 5 of the season and the first since April when he began a free fall through the standings.He's able to gain 6 spots back this week, the biggest mover.
Next week the Cup series has their second and final weekend off. They will return in 2 weeks at Indianapolis Motor Speedway.