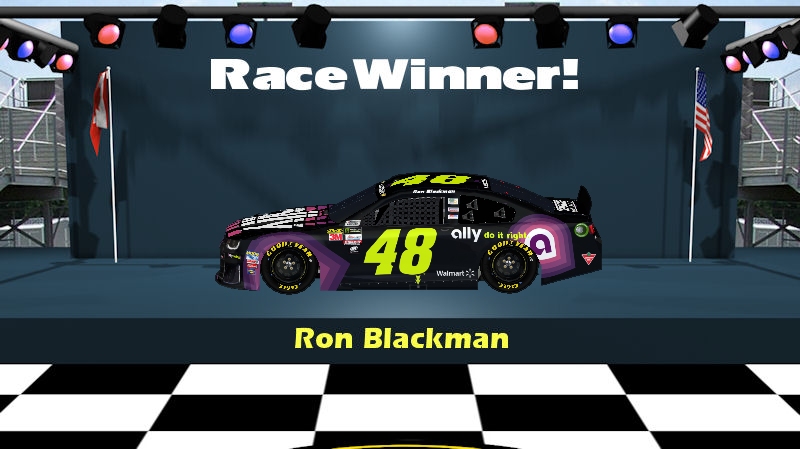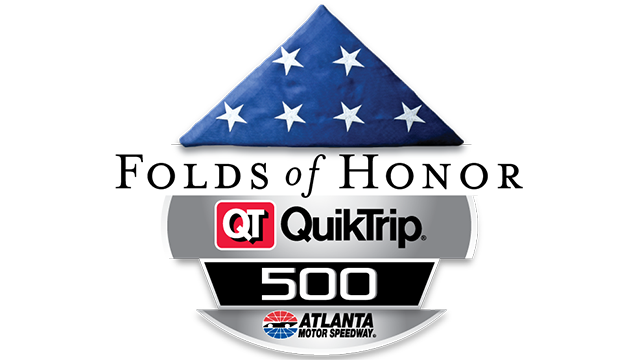 We had two #48 Chevy's in victory lane at Atlanta Motor Speedway. As Jimmie Johnson celebrated his win, so did Ron Blackman who wins his first of the year as well. Ron wins the Folds of Honor Quiktrip 500 after scoring a total of 202 points, the only player breaking the 200 point barrier this week. It is Ron's 6th career win and the 12th total in Lucky Dog Racing. It's also the first time that Ron has gone to victory lane in Atlanta in any of the three series.
Ron is having a good start to the season since he finished 5th in Daytona and now with the win he takes the lead in the standings. It's the 2nd time in his career that he's led the standings, he led for one week in early 2013. He now has a 12 point lead and will look to hold it next week at Las Vegas.
Intimidator Racing, Inc. teammates Troy Wiggins and Larry Scroggins take 2nd and 3rd place and with their combined score, brings the team to the top of the team standings. It's the first time that they've been on top since one week last year in March.
Troy finished in 2nd place for his first top 5 since he won at Charlotte last May. He is also able to move into the top 10 in the standings where he hasn't been in just about a year now.
Larry Scroggins finished right behind him in 3rd place. He finished the 2014 season strong with 4 top 10's in the last 5 races, he's looking to continue that this year. He moves up 17 spots to 13th place this week which is tied for the biggest move.
Racing Traditions, Inc. teammates took the final two spots in the top 5. Stephen DiCaprio finished in 4th which was a nice comeback after starting the season in 39th place at Daytona. He tied with Larry Scroggins for largest move after jumping up to 22nd place.
Jessy Turgeon finishes in 5th place and now sits in 2nd place in the standings. It's the highest that he's been since the 2013 season.
Next week we will gamble at Las Vegas Motor Speedway.