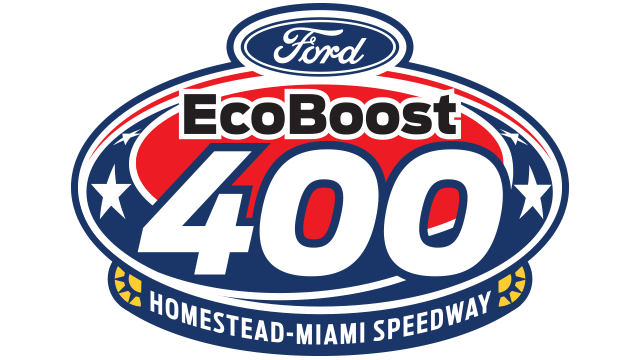 Last week Randy Cook won again at Phoenix which gave him a ticket into the final four at Homestead. He made the most of his shot at the title by emerging as the highest Chase driver in 16th place and winning the 2015 Cup series championship, his first title in Lucky Dog Racing. Randy has come a long way in his Lucky Dog Racing career. His best finish had been 10th place that he reached last year and in 2008. He probably wasn't at the top of some people's picks to win the championship this year but he was able to break through and become the 10th different Cup series champion in league history.
Randy finished the season with 2 wins, 6 top 5's and 8 top 10's. It wasn't jaw dropping stats but Randy stayed consistent enough throughout the season and came up big when it counted the most. Now he'll have a nice trophy to look at during the off-season and the respect from the entire league.
The four Chase drivers struggled in the final race. Randy finished in 16th place which was ok, but wasn't great. He is lucky the three others could not mount a better finish. Brian Blair finished 6th spots behind him in 22nd place and finishes 2nd place which is also his first ever top 5 finish. Jose Rodriguez may have been the favorite to win the championship but he finished in 32nd place and 4th in the standings. It was also his first top 5 finish as well. Ron Parlacoski, Jr. finished in 36th place and 4th place in the standings. It's the same spot he finished the last time that he made the chase in 2013.
Ron Blackman is wondering what could have been for him. He won the Homestead race for his third victory of the season, tying him with Ron Parlacoski, Jr. for most wins on the season. If he had been able to make the final 4 then he would have been champion. He came close but his 33rd place finish at Phoenix last week prevented him from doing that. He came close in 2013 after finished 2nd to Lou Demian. One of these years Ron will be able to break through though.
El Diablo & The Magic Men Motorsports dominated the team standings for most of the year and they run away with the team championship. Jose Rodriguez wins the owners trophy and his team of Ron Blackman, Greg Miller and Will Riney win their first title in their 2nd year.
Stephen DiCaprio wins the Chaser Eraser for his 2nd title. It took a few weeks for Stephen to get on top of the standings but once he did, he never looked back. This is the 2nd title for Stephen who also won the first Chaser Eraser in 2007
Jordan Hunt wins the Championship fund from way down in 9th place. With his other winnings this year, looks like he will have some extra money for Christmas presents this year.
So that's it, another season has come to an end. Congrats to Randy Cook and all of the other winners this year. Thanks to everyone for playing, enjoy the holidays and we'll see you again in a few months at Daytona!