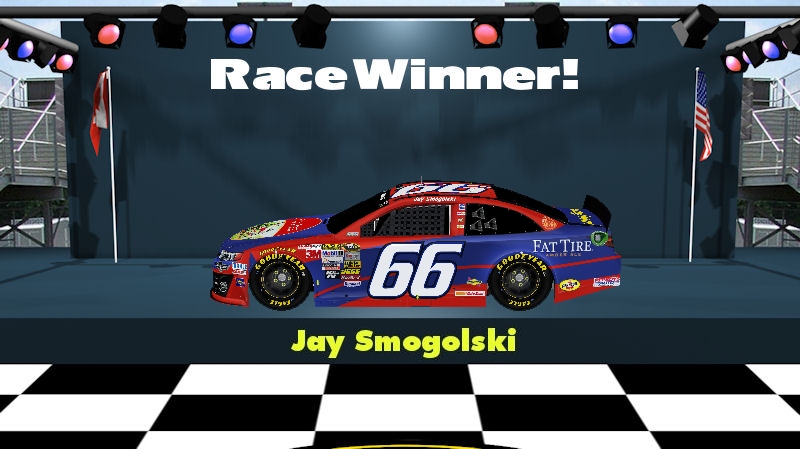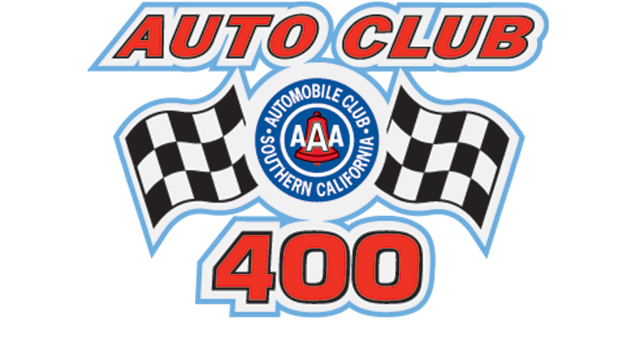 It was a weekend of long awaited second wins at Auto Club Speedway. In the Xfinity series, Wendal Ebach won for the first time since 2013 and a day later, Jay Smogolski does the same in the Cup series. Jay's first and only win came in the final race of the 2013 season at Homestead. Now 40 races later, he gets his 2nd career win with a victory in the Auto Club 400. Jay's first start at this track last year resulted in a 40th place finish, it was definitely a much better result in his 2nd race there.
Jay scored a total of 208 points which tied Randy Cook's score last week for most points in a race this season. Last week Jay finished in 38th place and lost 14 positions in the standings, this week he gains them all back to climb back to 24th place and is the biggest mover of the week.
In 2nd place with 199 points is Dave Smith who gets his first top 5 of the season and 3rd top 10. Dave is having a good start to his season and has now moved all the way up to 3rd place, gaining 6 positions this week.
Right behind Dave is his teammate Joe Tenpenny who finishes in 3rd place. Joe struggled in the first two races but now has three straight top 10's. He has moved up to 14th place after gaining 12 spots this week. Joe's and Dave's scores combined with Jack Thesier's score in 6th place, gave their new team, Jim Beam Racing a total of 22 points. The team started out in last place but now moves all the way up to 5th place this week.
Leon Baker finishes in 4th place for his 2nd top 5 of the year, his other coming at Daytona. He moves up to 13th place
Jessy Turgeon finishes in 5th place for the 2nd week in a row and the third time this season. He is also able to close in on points leader Ron Blackman who finished 24th this week. Ron now leads by 16 points over Jessy.
Next week it will be a pretty wild race as the series heads back east to Martinsville Speedway.