Brian Blair is the first to two wins while Lucky Dog Racing take their fifth



Brian Blair becomes the first player to win multiple races this season as he comes out on top of race #9 for his 2nd win of the year. Brian ended the first half of the season strong by staying in the top 5 and winning race #3. Now he starts the second half strong as well. He recorded a total of 378 points and won by 4 points to score his third career win. He also tied the points of up at the top even more. Greg Miller was able to tie John Magee for the lead even though John wins the tiebreaker. Brian is now just 2 points behind them.

Wile Brian went to victory lane for the 2nd time this season, Lucky Dog Racing rebounded from their 3rd place finish last week to win their 5th race of the year. The team isn't having the totally dominant year they had last season but they've been very solid and have maintained their lead at the top all season long. They lead in team wins, driver wins and now lead by 142 points in the standings.

The Reilleys take the next two spots in the top 5 for P10 Select. Joann finishes in 2nd place which ties her best finish that she received in race #3. That was the same race that Brian Blair won so she's finished 2nd to him twice now. John Reilley Jr. finished in 3rd place for his 5th top 5 of the year. John leads all members with most top 5's this season but unfortunately finds himself in 7th place when he should be fighting for the points lead.

Lou Demian finishes in 4th for his 3rd top 5 of the year. Lou gives Lucky Dog Racing two members in the top 5 and moves one spot to take 4th in the standings.

Last week's winner, Will Riney was the highest member of The Cool Pool once again and gave the team their lone top 5 spot. He also moves into the top 10 in the standings by climbing to 10th.

We get right back to racing again next weekend at Atlanta and the Canadian Tire Motorsport Park in Ontario.




LROC SMACK BOARD


Brag about your team here!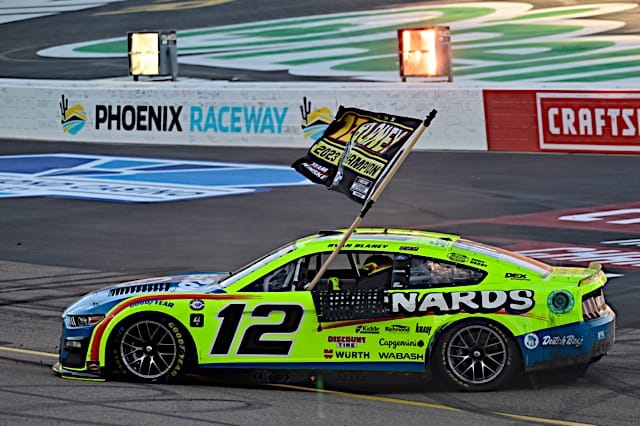 Ryan Blaney won a thrilling truck race in Canada but was picked just once.