Lou Demian Leads Lucky Dog Racing to a Lucky 7th Win



The numbers went right with Lou Demian and Lucky Dog Racing at 2 tracks known for gambling. It didn't matter that it was an unlucky 13th race of the season, it worked out well for Lou Demian who won his first race of the year and led his team to a lucky 7th win. Lou won the 13th race last year and now after scoring a total of 418 points, won the 13th race again this year. It's his 8th career win which leads all members by at least 3 victories. He is also now challenging for the lead by moving to 2nd place, just one point behind Brian Blair.

Lucky Dog Racing doesn't have to worry about any challenges right now, the team has extended their lead even more over The Cool Pool and P10 Select. The Cool Pool finished 3rd this week and remain in 2nd place, now 268 points behind. P10 Select is an even 500 points behind.

All of The Cool Poolers finished outside the top 10 this week except Kevin Sullivan who finished in 2nd place. He scored a total of 411 points to finish 7 points behind the win. This is the 5th top 5 for Kevin who holds in 5th place this week.

Points leader Brian Blair finishes in 3rd place to keep his lead and record his 6th top 5 of the year. Brian and Lou both remain tied with most top 5's and are separated by just one point. These two teammates will probably be battling it out for the championship over the next 3 races.

Leading the way for P10 Select this week is John Magee who finishes in 4th place. It's the 5th top 5 for John who holds in 6th place.

he final top 5 spot went to Jordan Hunt and gave three Lucky Dog Racing members in the top 5. Five of them finished in the top seven. This was the 4th top 5 for Jordan who holds in 4th place.

13 races have now taken place and just three remain. The LROC series will now take most of the month of October off. It will return on Halloween weekend which will begin a three week shootout to the end of the season.




LROC SMACK BOARD


Brag about your team here!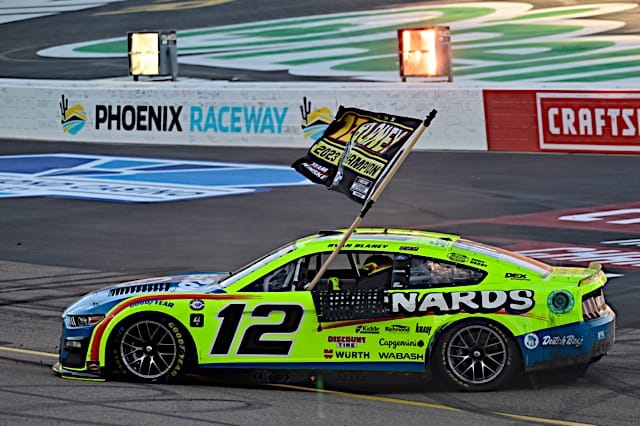 A Kyle Busch victory usually figures into the LROC weekend somewhere, this was in the Nationwide series.