Greg Miller wins his first while P10 Select gains more ground



Greg Miller's team is still looking for their first team win of the year but at least Greg was able to go to victory lane himself. Greg wins race #6 of the LROC season for his first win of the year and the 3rd of his career. It's the first time that he's gone to victory lane since the 3rd race of the 2012 season. He scored a total of 401 points and won by 9 points over 2nd place. With the win, all of a sudden Greg finds himself in contention to take over the points lead. He made a nice move through the standings to jump 4 spots up to 2nd place and now finds himself just 5 points behind the leader, Brian Blair.

Well, even though Greg won, it's P10 Select who get the team win this week for their 3rd of the season. That puts them back into a tie with Lucky Dog Racing for most on the season. Lucky Dog Racing finished in 3rd place for the first time since the first race of the 2013 season. They also failed to place a driver in the top 5, that's the first time that's happened since the 12th race of the 2012 season.

P10 select was able to gain 73 points on Lucky Dog Racing and are now 142 points behind. The Cool Pool are 166 points behind P10 Select. John Magee led the way for P10 Select this week after finishing in 2nd place. It's the 3rd top 5 for John who is tied for most on the year with three other members. John was also able to climb 4 spots to move from 7th to 3rd in the standings.

Besides Greg Miller, Ron Blackman was the only other member to make the top 5 this week after finishing in 3rd place with his 3rd top 5 of the year as well. The Cool Pool's next highest driver would be Will Riney who finished 10th.

P10 Select took the remaining two spots in the top 5 with John Reilley Jr. finishing 4th and David Baartman 5th. John was the 3rd member to get his 3rd top 5 while David Baartman got his first of the year.

Lucky Dog Racing's highest driver was Jordan Hunt who finished 6th. They were able to place three drivers in the top 10 at least.

The LROC series will be back in action next week for the 7th race of the season. That will take place between Pocono and Iowa.




LROC SMACK BOARD


Brag about your team here!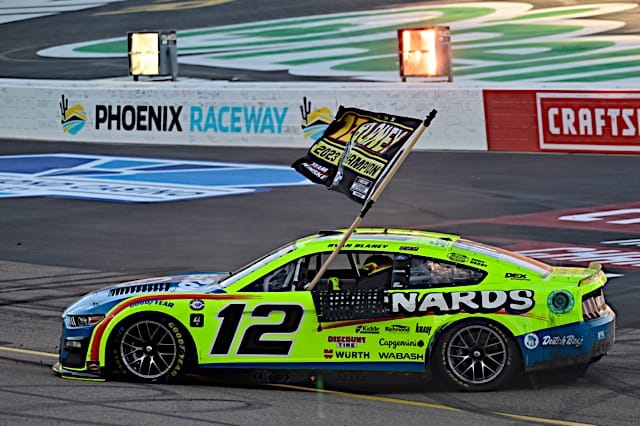 Darrell Wallace Jr. played in the dirt earlier in the week and was picked by just 2 members.