Will Riney leads The Cool Pool to first victory of the year



The Cool Pool made up for a winning drought big time in race #8. They won for the first time since race #14 last year and took the top 4 spots in the finishing order. The only time that had done that before was the very first season of the LROC series in 2006 and that was when there were just 2 teams in the league. They dominated this week and gained major ground on the two other teams. They past P10 Select to take 2nd place and gained major ground on Lucky Dog Racing. They came into the race 319 points behind, now they are just 68 points behind.

Leading the way for the team was Will Riney who finally wins his very first career LROC race. This is Will's 3rd season in the league and had recorded 4 top 5's in seasons 5 & 6 but had gone winless. Now he can check another item off his list as he becomes an LROC winner for the first time. He scored a total of 379 points and took the win by 5 points over 2nd place.

In 2nd place is the Cool Pool owner, Greg Miller. Greg earned his 3rd top 5 of the season and has really closed in on the points lead. He's just one point away from taking the lead from John Magee who finished in 8th place this week.

Nate Bishop has been trying to make up ground after missing his picks a few races ago and now he gets his 2nd top 5 of the season. Nate finishes in 3rd place after scoring a total of 346 points.

Kevin Sullivan is the finale of the Cool Pool parade this week as he finishes in 4th place. He earns his 4th top 5 of the year and is now tied with John Magee and John Reilley, Jr. for most top 5's. John Reilley Jr. was the last person to make the top 5 this week. John was the highest driver for P10 Select while Lucky Dog Racing's highest was Jack Thesier in 7th place.

One thing is for sure, we have reached the halfway point and there is not going to be a runaway championship for anyone. Points have really tightened up and we could see another big change with Bristol this upcoming weekend.




LROC SMACK BOARD


Brag about your team here!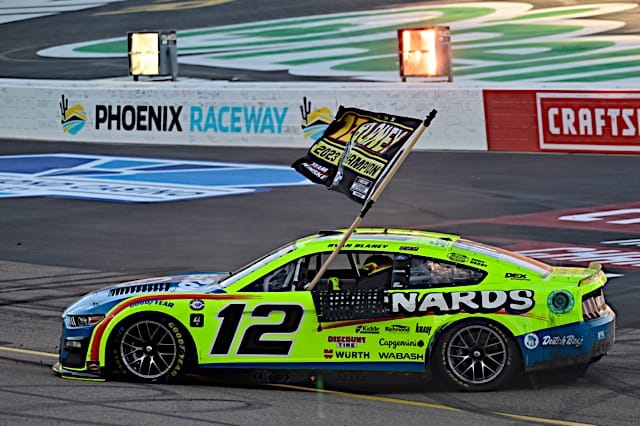 Nobody picked the Truck winner Johnny Sauter or the Nationwide winner, Chris Buescher.