Jack Thesier and Lucky Dog Racing storm back in race #5



You can't keep a good team team, at least in Lucky Dog Racing's case. They finished 2nd to P10 Select the last two races to even up the team wins to two each. However, Lucky Dog Racing races back to the front again in race #5 and takes the lead in team wins. It was a Lucky Dog Racing driver leading the way for them as well. Jack Thesier gets the win for the very first of his LROC career.

Jack scored a total of 388 points with hic picks and won by 23 points over 2nd place. Jack is the third different Lucky Dog Racing winner in the first 5 races. Brian Blair and Jordan Hunt are the other two winners. He is also able to move up from 10th to 4th place in the standings.

Lucky Dog Racing owner Lou Demian finishes in 2nd place for his best run of the season and 2nd top 5. He was the only member to pick two race winners so he got some extra bonus points. Lou also makes a nice jump in the standings all the way from 9th to 2nd place.

Nate Bishop led the way for The Cool Pool who placed 2nd this week over P10 Select. This is Nate's first career top 5 and top 10. It's been a struggle for Nate who finds himself last in the standings but this finish might spark something.

The Cool Pool placed two members in the top 5 and four in the top 7. Julie Taylor finished in 4th for her 2nd top 5 of the year. She's trying to get back in the top 10 and now moves one spot behind in 11th place.

Points leader Brian Blair finishes in 5th place for his 4th consecutive top 10 appearance. Brian now has a pretty comfortable lead of 12 points in the standings.

The next race will begin a little over a week when we have a mid week Truck race at Eldora and wrap things up in Indianapolis that weekend.




LROC SMACK BOARD


Brag about your team here!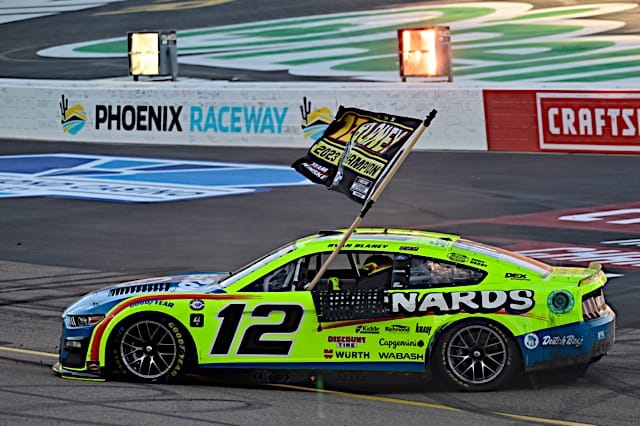 The other winner for the weekend was Erik Jones who was picked just twice.