Greg Miller wins his second and leads The Cool Pool to their third



The Cool Pool is heating up and so is their leader. Greg Miller won his 2nd race of the year with a victory in race #11 of the LROC Series. With the win he also moves to the top of the standings, moving past Brian Blair who had a 15 point lead coming into this race. Brian won the last two race and looked pretty comfy on top but the wheels fell off after finishing 17th this week. Greg took that opportunity to leapfrog over him and now leads by one point in the standings. Greg also won race #6 this year and now has 4 career wins.

His team is also looking a lot better this year too. They struggled last year but are keeping very competitive this year. They now have 3 wins this year and now 2 in a row. They have tied P10 Select in team wins and are now 97 points behind Lucky Dog Racing in the standings.

In 2nd place this week was Janet Sebern who gets her 2nd top 5, the other being her win in race #4. She was the highest player for P10 Select this week who finished in 3rd place. Janet currently finds herself in 14th place in the standings.

Julie Taylor finished in 3rd place giving The Cool Pool two members in the top 3. They placed one more member in the top 10, Kevin Sullivan in 9th. Julie scored her 4th top 5 of the year and moved to 13th place.

Lucky Dog Racing took the next three spots with leader Lou Demian taking 4th place. This is Lou's 4th top 5 of the season and now finds himself closer to contending for the title after moving up to 3rd place, 11 points out of the lead.

Harry Jeffery has struggled for Lucky Dog Racing this year but he gets his 2nd top 5 of the year by finishing in 5th place.

Next up we go to New Hampshire and Kentucky and the points race has suddenly tightened up so it should be interesting to see what happens in race #12.




LROC SMACK BOARD


Brag about your team here!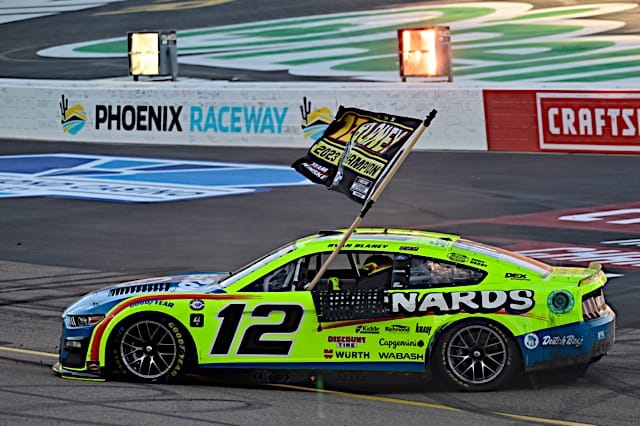 Kyle Busch was a no brainer pick in the Truck series, every member picked him.