Active Series
8th Season
Racing Traditions, Inc.
6th Season
JT Motorsports



Driver:

Jessy Turgeon





Hometown:

Montreal, Quebec





Birthday:

September 1, 1992





Age:

25





Day Job:

Student





First Cup Race:

Feb. 20 2011




First Xfinity Race:

May 11 2007




Final Xfinity Race:

Nov. 19 2016




First Truck Race:

Feb. 16 2007






Cup Contract:

Through 2019




Truck Contract:

Through 2019

FAVORITES





Movies:

The Hangover, Saw, American Pie





TV Shows:

Doesn't have a TV





Food:

Macaroni, Spaghetti, Poutine, Pizza, Hamburgers





Sports Teams:

Montreal Canadiens, Hendrick Motorsports, Indianapolis Colts, Denver Broncos





Music:

Parkway Drive, Atreyu, The Ghost Inside, Stick To Your Guns, A Day To Remember, The Amity Affliction





Hobbies:

Xbox, Halo 5, Poker, Hockey Leagues Simulation





Race Tracks:

Bristol and Charlotte





Jimmie Johnson
# 48
Sponsor: Lowe's
Team: Hendrick Motorsports
Rookie Year: 2002
Birthdate: 9/17/75
Height: 5'11"
Weight: 175
Hometown: El Cajon, CA

Other drivers: Carl Edwards, Jeff Gordon, Ryan Blaney, Matt Kenseth
DID YOU KNOW?...



Jessy says "I am Jessy Turgeon, a 24 year old student from Montreal, Quebec, Canada. I grew up in Victoriaville, Quebec, a community of 45 000. In my early days, I quickly had a passion for hockey, which is of course, very popular in Canada. My first touch with NASCAR occurred when I was 9 years old. My father was watching the 2001 Daytona 500 so I watched the end of the race while my mom was cooking. At that time, I was too young to realize what happened that day, but I remember seeing the cars of Schrader and Earnhardt on the front page of the newspaper the next day. For a nation not so into racing, it just shows how much of an impact Dale Sr. had.

Anyway, my second touch with NASCAR happened in the middle of a summer night when I was 12. I woke up at like 4 am, and I opened the TV. Our local sports network was diffusing a NASCAR race. It was at Bristol. I watched it a little bit and I enjoyed it. The same summer, I went to the United States with my father, and as we stood in front of Nascar hats in a Flying J, he told me to pick one. I ended up picking a blue and gray Jimmie Johnson hat. I started to like NASCAR and he became my favorite driver. At that point, he was a second year driver, so, after he went on to win 5 in a row, my father asked me: "hey, how did you knew?". It was just luck I guess, I could have turned into an Elliott Sadler fan that day.

To sum it up, I've been a big NASCAR fan for now 10 years. I joined Lucky Dog Racing when I was 15 years old and this league is the only NASCAR fantasy league in which I participate. I've never attended a Nascar Sprint Cup race. My dream would be to go to a NASCAR Sprint Cup road race at Montreal. I went there a couple of times for the Nationwide series, it was great, but I think it doesn't compare to a Sprint Cup event.


CUP SERIES CAR INFORMATION
Car #: 91

Make: Chevrolet SS

Primary Sponsor: Save The Polar Bears

Associate Sponsors: Greenpeace, WWF
Past Paint Schemes
Truck Series Truck Information



CAREER WINS

Win #

Date

Track

Race Name

Points

CUP SERIES

1.

February 24, 2013

Daytona Intl. Speedway

Daytona 500

162

2.

November 2, 2014

Texas Motor Speedway

AAA Texas 500

207

3.

April 26, 2015

Richmond Intl. Raceway

Toyota Owners 400

202

4.

July 2, 2016

Daytona Intl. Speedway

Coke Zero 400

162

5.

September 18, 2016

Chicagoland Speedway

Teenage Mutant Ninja Turtles 400

177

6.

September 9, 2017

Richmond Raceway

Federated Auto Parts 400

183

XFINITY SERIES

1.

October 12, 2007

Lowe's Motor Speedway

Dollar General 300

130

2.

September 20, 2008

Las Vegas Motor Speedway

Qwik Liner Las Vegas 350

365

3.

May 6, 2011

Darlington Raceway

Royal Purple 200

215

4.

July 8, 2011

Kentucky Speedway

Feed The Children 300

213

5.

October 20, 2012

Kansas Speedway

Kansas Lottery 300

221

6.

May 18, 2014

Iowa Speedway

Get To Know Newton 250

208

7.

August 13, 2016

Mid-Ohio Sports Car Course

Mid-Ohio Challenge

231

TRUCK SERIES

1.

October 20, 2007

Martinsville Speedway

Kroger 200

190

2.

September 20, 2008

Las Vegas Motor Speedway

Qwik Liner Las Vegas 350

365

3.

February 21, 2009

Auto Club Speedway

San Bernardino County 200

330

4.

July 18, 2009

Kentucky Speedway

Built Ford Tough 225

395

5.

September 3, 2010

Kentucky Speedway

Built Ford Tough 225

365
CAREER CUP STATS
Year

Finish

Starts

Points

Behind

Wins

2nd Place

3rd Place

Top 5's

Top 10's

Prov.

Most Points
in a week

Least Points
in a week

High Rank

Low Rank

2011

30th

36

737

-1597

0

2

2

4

9

0

184

105

14

36

2012

19th

36

834

-1409

0

2

2

5

7

0

201

84

3

22

2013

7th

36

2215

-106

1

4

0

6

10

0

203

96

1

19

2014

21st

36

838

-2314

1

1

1

6

9

0

207

94

19

43

2015

7th

36

2259

-2770

1

1

1

10

17

0

202

89

1

13

2016

8th

36

2259

-2796

2

3

0

6

12

1

190

70

1

29

2017

14th

36

2159

-2865

1

0

1

7

11

0

206

81

1

15

Total

15th

252

11301

N/A

6

13

7

44

75

1

206

70

1

43





2017 highlights



Qualified for the Playoffs and finished in 14th place

Won the regular season championship

Led the standings for 3 weeks

Won the Federated Auto Parts 400 at Richmond Raceway on 9/9/17

Finished 3rd place once

Recorded 7 top 5's and 11 top 10's

Recorded 3 consecutive top 10 finishes

Qualified for the Advance Auto Parts Clash at Daytona and All-Star race





2016 highlights



Qualified for the Chase and finished in 8th place

Won the team championship with Racing Traditions, Inc.

Won the Chaser Eraser championship

Led the standings for 2 weeks

Won the Coke Zero 400 at Daytona Intl. Speedway on 7/2/16

Won the Teenage Mutant Ninja Turtles 400 at Chicagoland Speedway on 9/18/16

Finished 2nd place three times

Recorded 6 top 5's and 12 top 10's

Recorded 3 consecutive top 10 finishes

Finished with 100% for lap leaders per race





2015 highlights



Qualified for the Chase and finished in 7th place

Led the standings for 13 weeks

Won the Toyota Owners 400 at Richmond Intl. Raceway on 4/26/15

Finished 2nd place and 3rd place once each

Recorded 10 top 5's and 17 top 10's, the most in the league

Led the league with an average of 27.7 standings points per race

Led the league with an average of 159.8 race points per race

Led the league with an average finish of 16.4

Led the league with a picks average of 13.28

Finished with 100% for lap leaders per race

Qualified for the Sprint Unlimited and All-Star race





2014 highlights



Won the team championship with Racing Traditions, Inc.

Won the AAA Texas 500 at Texas Motor Speedway on 11/2/14

Finished 2nd place and 3rd place once each

Recorded 6 top 5's and 9 top 10's

Recorded 3 consecutive top 10 finishes





2013 highlights



Qualified for the Chase for the first time and finished in 7th place

Led the standings for one week

Won the Daytona 500 at Daytona Intl. Speedway on 2/24/13

Finished 2nd place four times

Recorded 6 top 5's and 10 top 10's

Qualified for the Sprint Unlimited and All-Star race





2012 highlights



Did not win a race but 2nd place and 3rd place twice each

Recorded 5 top 5's and 7 top 10's





2011 highlights



Did not win a race but 2nd place and 3rd place twice each

Recorded 4 top 5's and 9 top 10's

Recorded three consecutive top 10 finishes


CAREER XFINITY STATS
Year

Finish

Starts

Points

Behind

Wins

2nd Place

3rd Place

Top 5's

Top 10's

Prov.

Most Points
in a week

Least Points
in a week

2007

35th

24

2631

-1736

1

0

2

5

8

0

203

27

2008

28th

35

3327

-981

0

1

0

2

6

0

430

5

2009

6th

35

3787

-576

0

3

2

6

10

1

370

80

2010

30th

35

3183

-1034

0

0

0

3

7

1

393

86

2011

24th

34

771

-334

2

1

1

5

8

0

228

135

2012

25th

33

774

-310

1

2

0

4

5

0

232

123

2013

15th

33

900

-197

0

2

0

5

7

0

224

128

2014

21st

33

835

-289

1

1

1

3

7

0

232

150

2015

21st

33

873

-225

0

1

0

1

5

0

236

144

2016

20th

33

946

-3107

1

1

1

5

7

0

231

106

Total

22nd

328

18027

N/A

6

12

7

39

70

2

430

5
2016 highlights
Won the Mid-Ohio Challenge at Mid-Ohio Sports Car Course on 8/13/16

Finished 2nd place and 3rd place once each

Recorded 5 top 5's and 7 top 10's

Recorded 3 consecutive top 10 finishes




2015 highlights
Did not win a race but finished 2nd place once

Recorded 1 top 5 and 5 top 10's




2014 highlights
Won the Get To Know Newton 250 at Iowa Speedway on 5/18/14

Finished 2nd place and 3rd place once each

Recorded 3 top 5's and 7 top 10's




2013 highlights
Did not win a race but finished 2nd place twice

Recorded 5 top 5's and 7 top 10's




2012 highlights
Won the Kansas Lottery 300 at Kansas Speedway on 10/20/12

Finished 2nd place twice

Recorded 4 top 5's and 5 top 10's




2011 highlights
Won the Royal Purple 200 at Darlington Raceway on 5/6/11

Won the Feed The Children 300 at Kentucky Speedway on 7/8/11

Finished 2nd place and 3rd place once each

Recorded 5 top 5's and 8 top 10's




2010 highlights
Recorded 3 top 5's and 7 top 10's




2009 highlights
Finished in the top 10 in the standings

Did not win a race but finished 2nd place twice and 3rd place twice

Recorded 6 top 5's and 10 top 10's

Picked 15 race winners, 2nd most in the league




2008 highlights
Did not win a race but finished 2nd place once

Recorded 2 top 5's and 6 top 10's




2007 highlights
Won the Dollar General 300 at Lowe's Motor Speedway on 10/12/07

Finished 2nd place twice

Recorded 5 top 5's and 8 top 10's


CAREER TRUCK STATS
Year

Finish

Starts

Points

Behind

Wins

2nd Place

3rd Place

Top 5's

Top 10's

Prov.

Most Points
in a week

Least Points
in a week

2007

45th

22

1400

-1343

1

0

0

1

1

1

190

19

2008

27th

25

2071

-703

1

1

0

2

3

1

410

133

2009

32nd

25

1933

-938

2

1

0

3

6

1

430

76

2010

32nd

25

1841

-1413

1

0

0

2

2

0

380

88

2017

35th

25

516

-3538

0

1

0

2

5

0

253

112

Total

34th

122

7761

N/A

5

3

0

10

17

3

430

19
2017 highlights
Did not win a race but finished 2nd place once

Recorded 2 top 5's and 5 top 10's




2010 highlights
Won the Built Ford Tough 225 at Kentucky Speedway on 9/3/10

Recorded 2 top 5's and 2 top 10's




2009 highlights
Won the San Bernadino County 200 at Auto Club Speedway on 2/21/09

Won the Built Ford Tough 225 at Kentucky Speedway on 7/18/09

Finished 2nd place once

Recorded 3 top 5's and 6 top 10's




2008 highlights
Won the Qwik Liner Las Vegas 350 at Las Vegas Motor Speedway on 9/20/08

Finished 2nd place once

Recorded 2 top 5's and 3 top 10's




2007 highlights
Won the Kroger 200 at Martinsville Speedway on 10/20/07

Recorded 1 top 5 and 1 top 10


Trophies & Awards
Cup Series Awards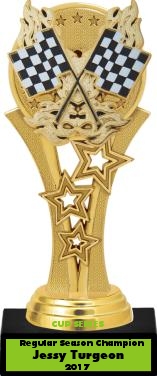 2017 Regular Season Champion
| | | | |
| --- | --- | --- | --- |
| | | | |
| 2017 Playoff Driver: Finished 14th | 2016 Chase Driver: Finished 8th | 2015 Chase Driver: Finished 7th | 2013 Chase Driver: Finished 7th |









2013 Daytona 500 Winner
2016 Chaser Eraser Winner

2015: Best Standings Points Average


2015: Best Race Points Average

2015: Best Average Finish


2015: Best Picks Average
LROC Awards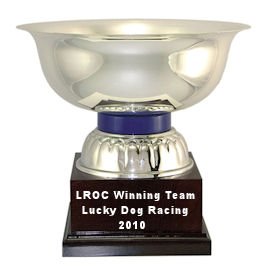 2010 LROC Winning Team Driver
Additional Awards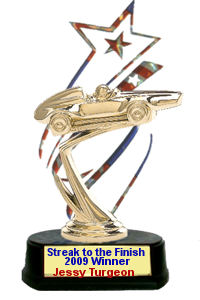 2009: Streak to the Finish Champ