Fitzgerald Glider Kits 300
Race Results
Click link for full results
Bristol
Top 10 Finishers
| | | |
| --- | --- | --- |
| Pos | Driver | Pts |
| 1 | Bobby Ericson | 221 |
| 2 | Joseph Cardwell | 218 |
| 3 | Greg Eichele | 214 |
| 4 | Joe Tenpenny | 211 |
| 5 | Ray Perrotta | 210 |
| 6 | Janet Sebern | 207 |
| 7 | Stephen DiCaprio | 206 |
| 8 | Teeder Jenkins | 206 |
| 9 | Todd Oliver | 205 |
| 10 | Matt Minnich | 203 |
Next Xfinity Series Race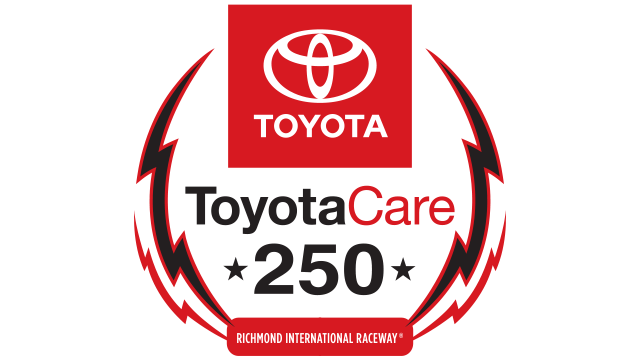 Richmond Intl. Raceway

April 29, 2017
Time: 1:00 p.m. EST


Defending Champs

NASCAR: Dale Earnhardt Jr.
LDR: Greg Eichele

Bristol
Movers & Snoozers
Ray Perrotta +11
Janet Sebern +10
Todd Oliver +9

Dave Smith -11
Terry Smith -9
Dean Higley -8
Jones Conquers Bristol For Second Straight year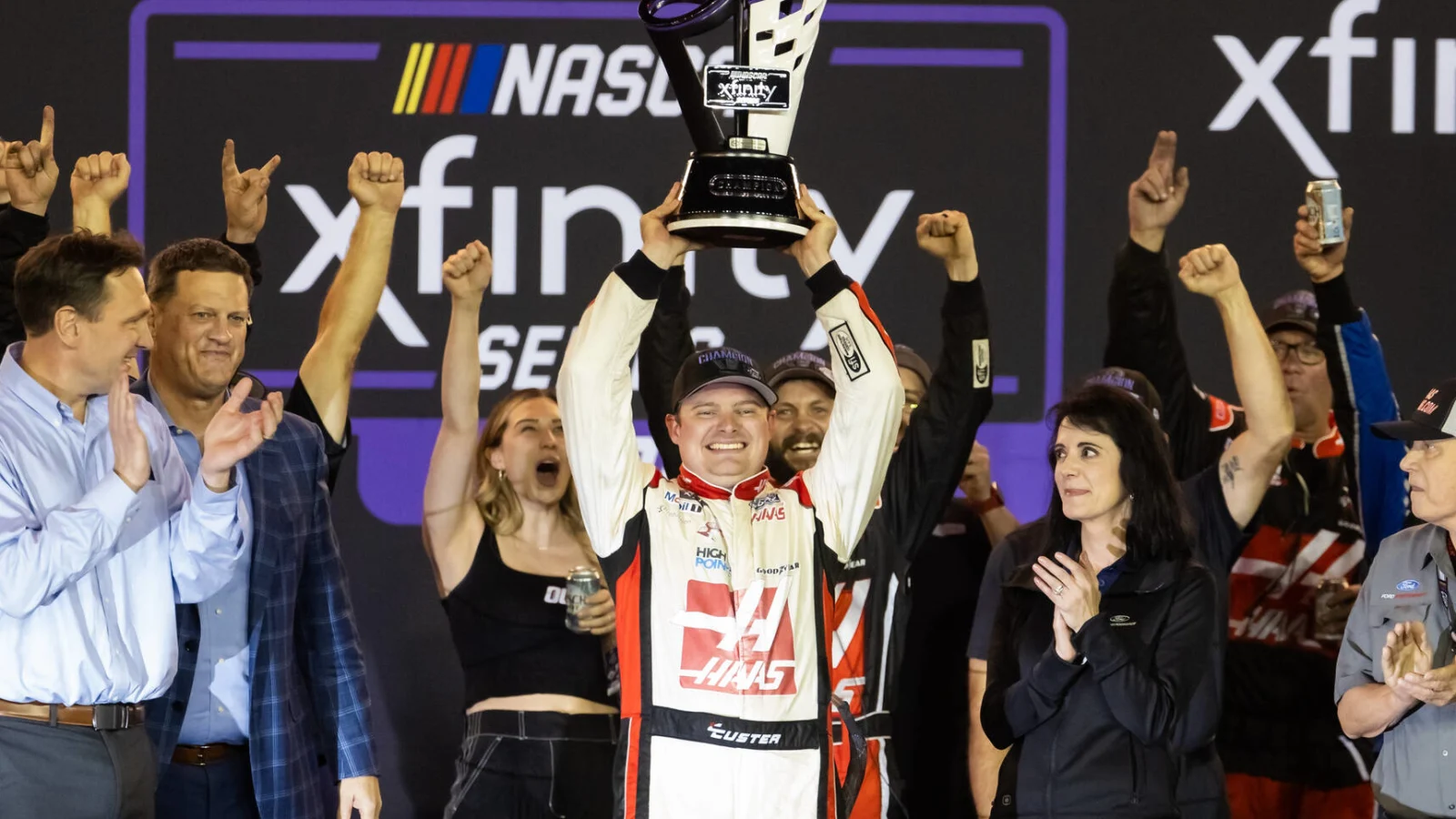 Erik Jones won his second straight race and defends his Bristol win from last year
Bobby Ericson becomes second rookie to win this year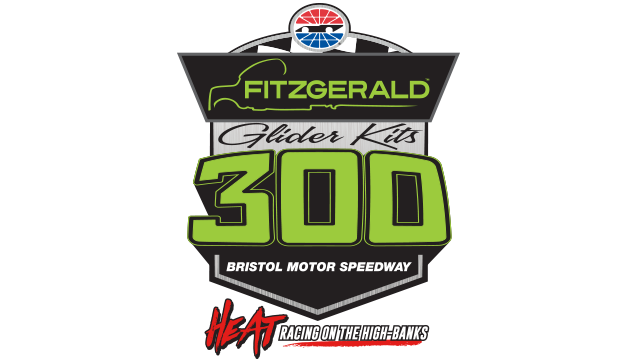 After seven races into the season, we already have two rookie winners. At Phoenix, Rodger Pitts went to victory lane for the first time and now at Bristol Bobby Ericson gets his first career win. Bobby scored a total of 221 points to win the Fitzgerald Glider Kits 300. Bobby was the lowest rookie in the standings but now he gains a lot of ground in the rookie of the year race. He also gained 6 spots in the standings to climb up to 41st place. Bobby may have a chance to make the Chase in his first season but he'll have some more work to do to get inside the top 25.

Joseph Cardwell gets his best finish since the last time we raced at Bristol. He finished in 2nd place in the August race of last year and now he finishes in 2nd place again. It's the first top 5 of the season for Joseph who gains 9 spots in the standings to move to 34th place.

Greg Eichele had a top 10 in the last Bristol race and now he improves on that with a 3rd place finish this time. This is the 2nd time that Greg has finished in 3rd place this year and moves up 7 spots to 21st place.

Joe Tenpenny has had a rough start to his season but he gets his first finish inside the top 10 with a 4th place finish. He moves from 45th to 40th and is hoping this kickstarts his season.

Ray Perrotta rounds out the top 5 with his 3rd of the season. He also gets the biggest move of the week after climbing 11 spots into the top 10 at 7th place.

Next week the series heads to Richmond.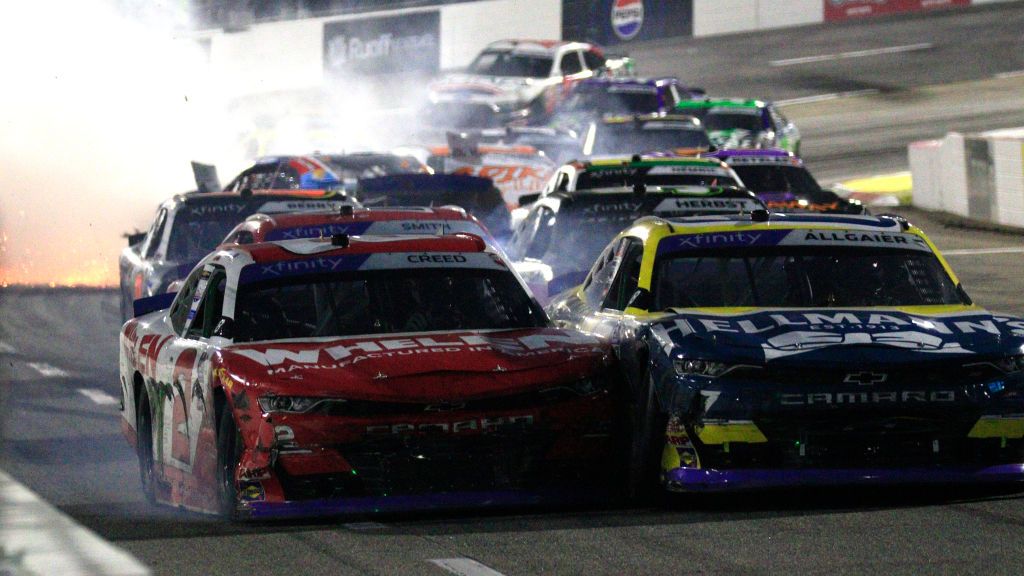 Kyle Larson won the pole and dominated the first half but a cut tire ended his hopes of winning.
Lucky Dog Racing: Xfinity Series
2017 Top 10 Drivers
Pos.

Driver Name

Team

Pts

Back

1.

Greg Miller

Miller Motorsports

232

Leader

2.

Kelly Wolfe

Wolferacing

229

-3

3.

Al Allison

AA Team

221

-11

4.

Kevin Sullivan

Coast To Coast Racing

216

-16

5.

Will Riney

Rusty Lugnuts Racing

210

-22

6.

Matt Minnich

Jimmy 'Smut' Means Fan Club

206

-26

7.

Ray Perrotta

Jeff Burton Racing

196

-36

8.

Brian Blair

South Mountain Motorsports

195

-37

9.

Stephen DiCaprio

Racing Traditions, Inc.

195

-37

10.

Eldon Daughenbaugh

Lucky Star Motorsports

191

-41