Next Xfinity Series Race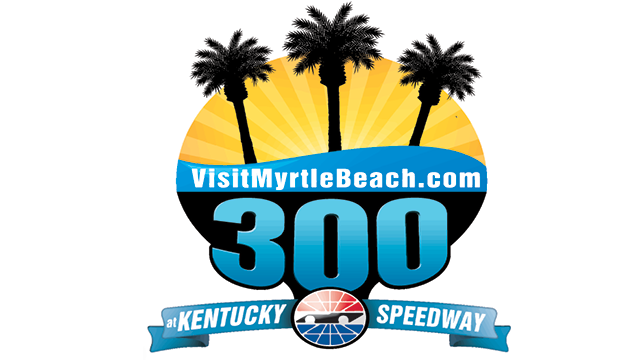 Kentucky Speedway

September 23, 2017
Time: 8:00 p.m. EST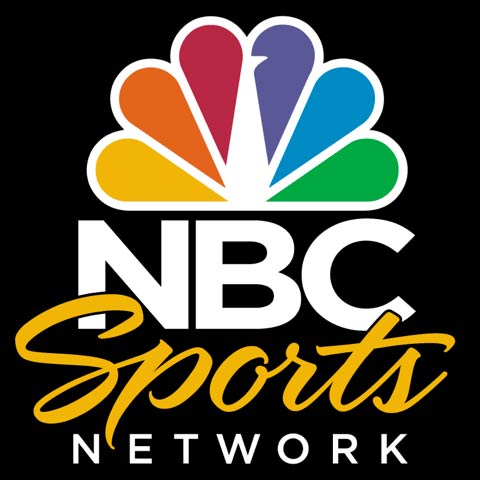 Defending Champs

NASCAR: Elliott Sadler
LDR: Marianne Anderson

Chicagoland
Movers & Snoozers
Jakub Smetena +5
Matthew Steinfels +5
Teeder Jenkins +3

Brian Blair -8
Todd Oliver -4
Hurricane Sidwell -4
Allgaier's Bold Move Give Him The Win At Chicagoland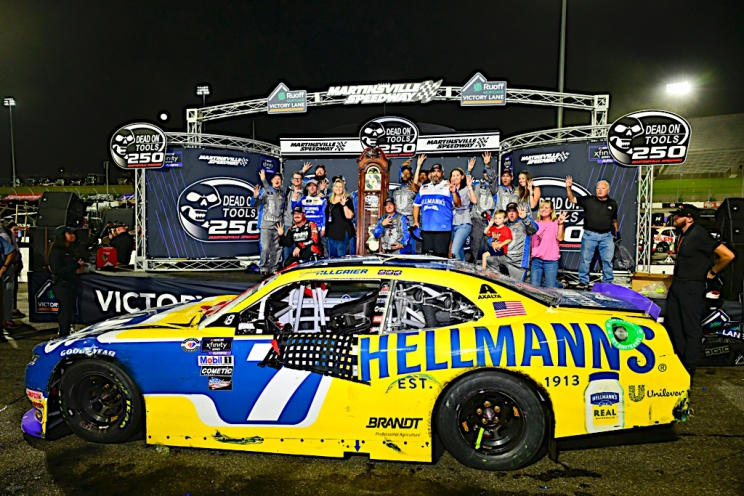 Justin Allgaier won for the 2nd time this year and looks to have a strong performance in the playoffs.
Terry Smith wins to put himself in the playoffs while Janet Sebern wins the regular season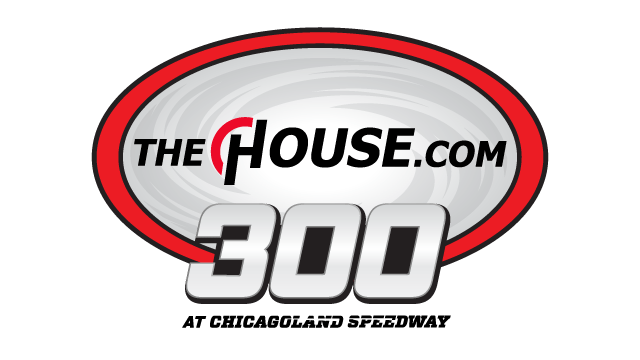 We had some late drama in the final race before the playoffs start next week. Terry Smith came into Chicagoland out of the playoffs but he put together his best performance of the season and won his first career race in a four way tie. Terry, Matthew Steinfels, Gary Wheat and Jakub Smetena all scored 236 points with the same picks but since Terry was the highest in the standings, he was awarded the win. That put Terry into playoffs and guarantees that he will have his best ever career finish. Not a bad way to win your first ever race.

Meanwhile, Janet Sebern continues her hot performance by finishing in 5th place for her 2nd top and 5 and her 8th consecutive top 10 finish. That breaks the all-time streak that she tied last week with Jose Rodriguez. Janet doesn't have a win yet but it doesn't matter that much because she stays on top of the standings and wins the regular season championship.

Matthew Steinfels will be one of two rookies that makes the playoffs this year. He finished in 2nd place for his 3rd top 5 of the year. He gained 5 spots to finish the regular season in the top 10. He's also now looking to win the rookie of the year title as well. Bobby Ericson also made some last race heroics to get into the top 25 and use his win to make the playoffs too.

Gary Wheat struggled this year but he earned his 2nd top 5 with a 3rd place finish, his highest of the season.

Jakub Smetena finished in the top 10 of the regular season but unfortunately just missed out on making the playoffs. He earned his 3rd top 5 of the year with a 4th place finish and moved to 8th place but unfortunately will lose all that ground that he gained as the standings reset for the playoffs.

The playoffs are now set and we get ready for race #1 at Kentucky next week. You can view them and the seeding on the playoff grid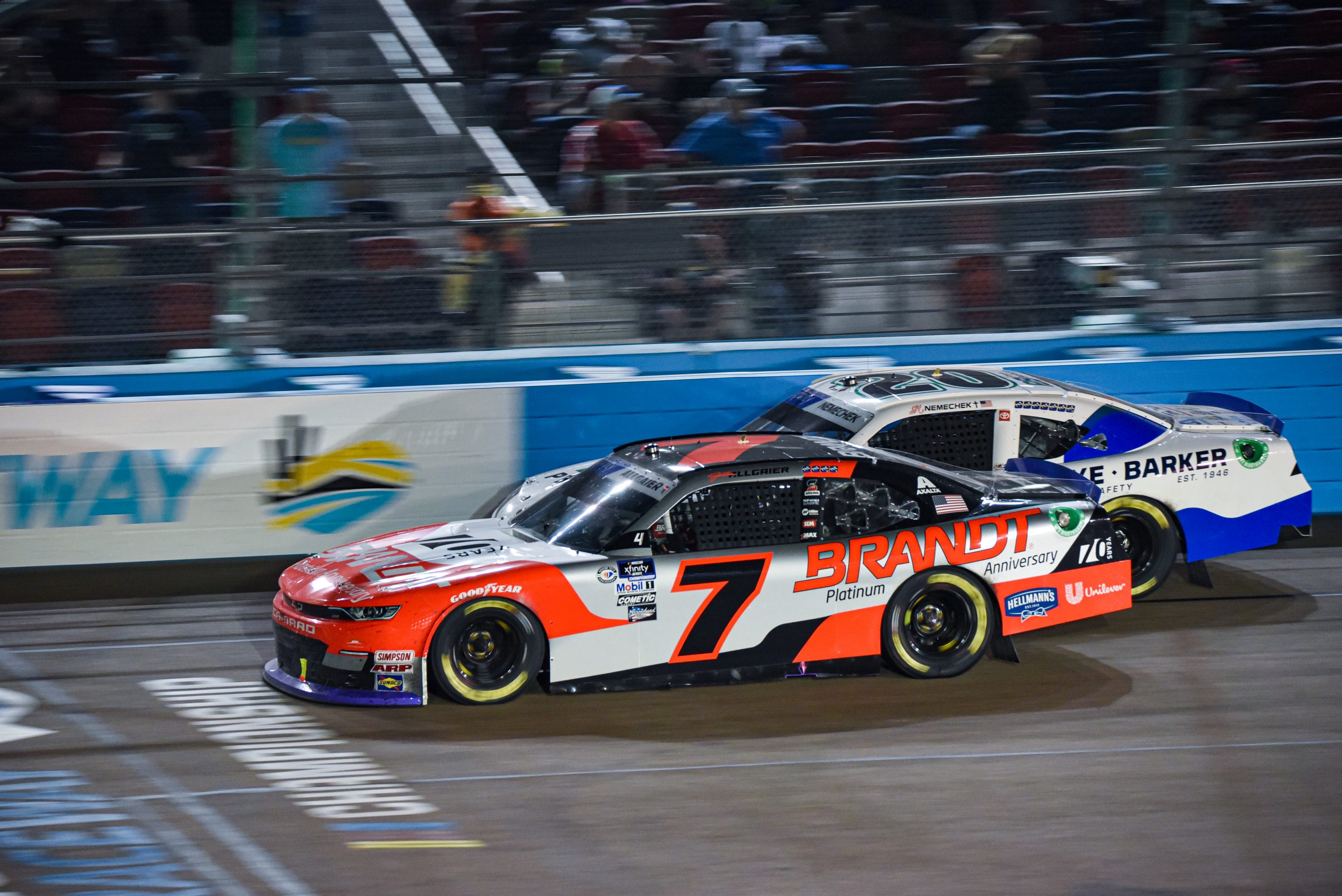 Elliott Sadler still doesn't have a win yet this season but he was able to win the regular season championship.
Lucky Dog Racing: Xfinity Series
2017 Top 10 Drivers
Pos.

Driver Name

Team

Pts

Back

1.

Janet Sebern

Kurtiskraft

762

Leader

2.

Kelly Wolfe

Wolferacing

738

-24

3.

Terry Smith

MadDog Racing

724

-38

4.

Matt Minnich

Jimmy 'Smut' Means Fan Club

714

-48

5.

Al Allison

AA Team

705

-57

6.

Ray Perrotta

Jeff Burton Racing

689

-73

7.

Lou Demian

Intimidator Racing, Inc.

682

-80

8.

Jakub Smetena

Smetena Motorsports

672

-90

9.

Matthew Steinfels

Dirtbags Racing

670

-92

10.

Kevin Sullivan

Coast To Coast Racing

668

-94