Lilly Diabetes 250
Race Results
Click link for full results
Indianapolis
Top 10 Finishers
| | | |
| --- | --- | --- |
| Pos | Driver | Pts |
| 1 | Wendal Ebach | 232 |
| 2 | Stephen DiCaprio | 230 |
| 3 | Ray Perrotta | 228 |
| 4 | Jakub Smetena | 225 |
| 5 | Thomas Lutz | 224 |
| 6 | Teeder Jenkins | 217 |
| 7 | Eldon Daughenbaugh | 215 |
| 8 | Matt Minnich | 215 |
| 9 | Curt Manning | 213 |
| 10 | Bobby Ericson | 210 |
Next Xfinity Series Race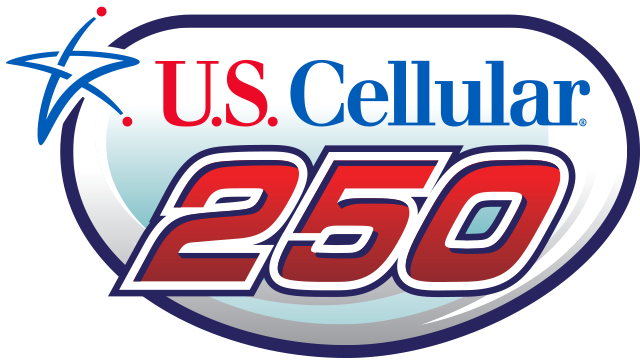 Iowa Speedway

July 29, 2017
Time: 3:30 p.m. EST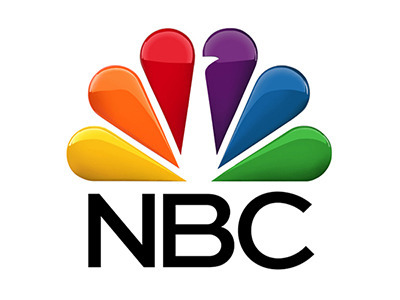 Defending Champs

NASCAR: Erik Jones
LDR: Todd Oliver

Indianapolis
Movers & Snoozers
Jakub Smetena +12
Wendal Ebach +8
Jose Rodriguez +8

David Baartman -11
Todd Oliver -10
Jack Thesier -7
Byron Breaks Through At The Brickyard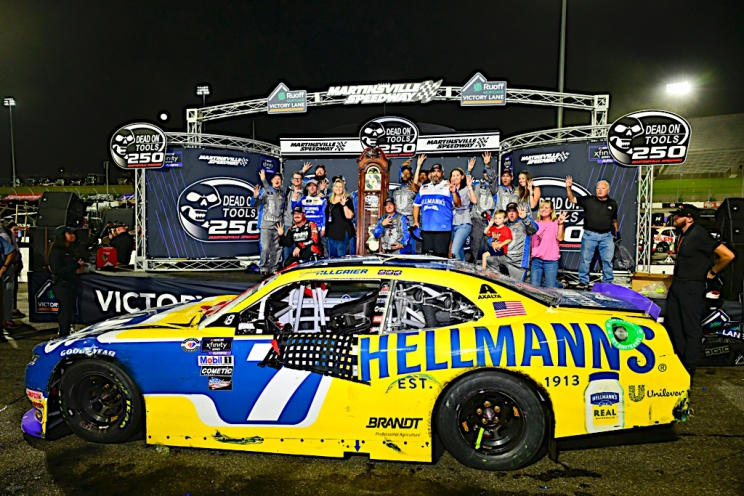 William Byron held back the Cup drivers and become the youngest winner at the Brickyard.
Wendal Ebach kisses the bricks for his first win of the year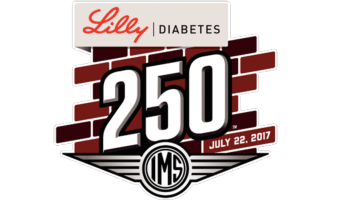 Wendal Ebach doesn't have a lot of wins in his career but he gets an important one now. He had only one twice in his career at Watkins Glen in 2013 and Auto Club Speedway in 2015. Now he adds a third one at the most historic track, Indianapolis Motor Speedway. Wendal gets to kiss the bricks for the first time after winning the Lilly Diabetes 350. He scored a total of 232 points to give him the win which should put him into the Chase. Wendal was able to move up 8 spots in the standings up inside the top 10 at 9th place. That puts him in solid position to stay inside the top 25 and make his first Chase.

Wendal's win kept Stephen DiCaprio from winning his first race of the year. stephen finished just 2 points behind Wendal this week. He was looking to lock himself into the Chase but came up one spot shy. It was his best finish of the year and first top 5 as well. He had a nice gain in the standings after jumping up 6 spots to 12th place.

Ray Perrotta gets his 5th top 5 of the year with a 3rd place finish. Ray is having a great season and is looking to take over the points lead. He moves up to 2nd place this week after gaining 3 spots.

Rookie Jakub Smetena gets his 2nd top 5 of the year and of his career with a 4th place run. He is the biggest mover of the week after gaining 12 spots to move to 15th place.

Another rookie finish behind him in 5th place. That would be Thomas Lutz who gets his first career top 5.

Next week we head back to the mid-west to Iowa Speedway.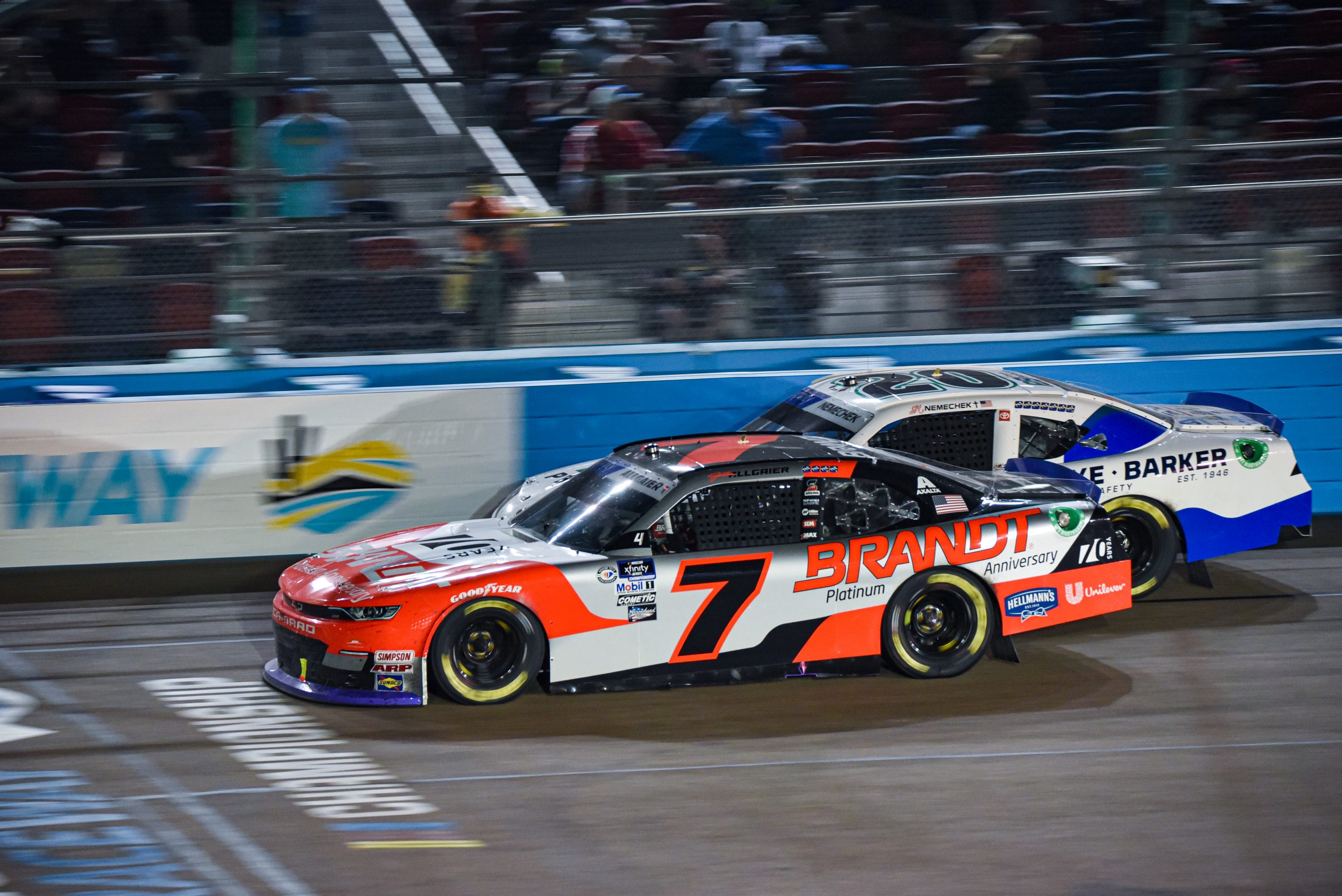 Justin Allgaier had one of the worst pit stops in history which put him out of the race.
Lucky Dog Racing: Xfinity Series
2017 Top 10 Drivers
Pos.

Driver Name

Team

Pts

Back

1.

Kelly Wolfe

Wolferacing

545

Leader

2.

Ray Perrotta

Jeff Burton Racing

523

-22

3.

Terry Smith

MadDog Racing

509

-36

4.

Matt Minnich

Jimmy 'Smut' Means Fan Club

504

-41

5.

Al Allison

AA Team

502

-43

6.

Kevin Sullivan

Coast To Coast Racing

493

-52

7.

Brian Blair

South Mountain Motorsports

490

-55

8.

Will Riney

Rusty Lugnuts Racing

459

-86

9.

Wendal Ebach

Whooz Racing

456

-89

10.

Greg Miller

Miller Motorsports

451

-94