Active Series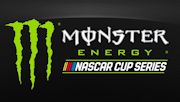 14th Season
Gopher Broke Racing



Driver:

Frank Page





Gopher Broke Racing Team Owner





Hometown:

Liverpool, New York





Birthday:

September 9, 1950





Age:

67





Day Job:

Environmental Engineer





First Cup Race:

Feb. 12 2005





Cup Contract:

Through 2019



Email:

[email protected]
FAVORITES



Movies:

Forrest Gump, Monty Python and the Holy Grail, The Great Escape, Patton, Raging Bull, The Silence of the Lambs, The Exorcist, Cool Hand Luke, Raiders of the Lost Ark





TV Shows:

Jay Leno's Garage, Top Gear, NCIS, NCIS Los Angeles, NCIS New Orleans, Scorpion, Big Bang Theory





Food:

Pizza, Wings, Steak, Ribs, Cornbread, Fruit salad, Fajitas, French Toast, Sausage links





Sports Teams:

New York Giants, New York Yankees, New York Knicks, New York Rangers, Syracuse University Basketball





Music:

Beatles, ABBA, Marc Anthony, Madonna, Rod Stewart, John Denver, Johnny Cash, Christina Aguilera, Glen Campbell





Hobbies:

Camping, hiking, hunting, shooting, bowling, billiards, travel, model rocketry, surfing the web, PC Games (Oblivion, Command and Conquer,etc.), geocaching



Race Track:

Richmond


Dale Earnhardt Jr.
(Retired 2017)
# 88
Sponsor: Nationwide/Axalta
Team: Hendrick Motorsports
Rookie Year: 2000
Birthdate: 10/10/74
Height: 6'0"
Weight: 165
Hometown: Kannapolis, NC





Other drivers:
Michael Waltrip
Rusty Wallace
Mark Martin
DID YOU KNOW?...
Frank says "Hobbies include hiking, camping, horseback riding, target shooting, traveling, chess, blackjack, road rallyes, homing pigeon racing, riding roller coasters, listening to old time radio programs (Gunsmoke, the Great Gildersleeve, Jack Benny Show, Fibber Magee And Molly, etc.) and photography. Spectator sports include basketball, football, ice hockey, wrestling and auto and horse racing. My favorite sports teams are Syracuse Univ Basketball, NY Giants football, and NY Rangers hockey.

I once won a road rally as the navigator in a 1953 Chevy. It's a long story.

I have liked auto racing since I was in grade school and my father took me to see the dirt track modified races. I once attended 9 auto races, all different tracks, in 7 days.

I was an officer in the US NAVY onboard two aircraft carriers and a guided missile destroyer."


CUP SERIES CAR INFORMATION
Car #: 16

Make: Chevrolet SS

Primary Sponsor: Chili's

Associate Sponsors: Dr. Pepper, Winchester, Tirerack, Costco Wholesale


Past Paint Schemes

CAREER WINS

Win #

Date

Track

Race Name

Points

CUP SERIES

1.

June 19, 2005

Michigan Intl. Speedway

Batman Begins 400

175

2.

August 12, 2007

Watkins Glen Intl.

Centurion Boats at The Glen

175

3.

October 5, 2008

Talladega Superspeedway

Amp Energy 500

218

4.

June 7, 2009

Pocono Raceway

Pocono 500

305

5.

September 1, 2013

Atlanta Motor Speedway

Advocare 500

205

6.

September 6, 2015

Darlington Raceway

Bojangles Southern 500

205

7.

March 19, 2017

Phoenix Intl. Raceway

Camping World 500

198

8.

July 30, 2017

Pocono Raceway

Overton's 400

188
CAREER CUP STATS
Year

Finish

Starts

Points

Behind

Wins

2nd Place

3rd Place

Top 5's

Top 10's

Prov.

Most Points
in a week

Least Points
in a week

High Rank

Low Rank

2005

23rd

36

3512

-2742

1

0

0

4

6

1

175

-15

5

28

2006

37th

36

3100

-3196

0

1

1

3

6

0

178

-2

33

42

2007

14th

36

3750

-2551

1

1

1

6

8

0

155

8

8

36

2008

36th

36

3104

-3265

1

1

0

2

5

0

340

-4

6

38

2009

26th

36

3382

-2920

1

0

0

4

10

0

333

6

6

41

2010

42nd

36

2516

-3668

0

0

0

0

1

1

278

13

26

42

2011

29th

35

748

-1586

0

0

0

4

9

0

208

84

25

39

2012

37th

36

668

-1575

0

1

0

1

5

0

194

94

6

37

2013

26th

36

788

-1533

1

0

0

4

9

0

205

104

5

42

2014

17th

36

901

-2251

0

0

0

4

13

0

201

44

2

20

2015

31st

36

737

-4291

1

1

0

4

4

1

205

104

25

42

2016

36th

36

678

-4354

0

1

0

3

8

1

191

78

13

42

2017

11th

36

2192

-2832

2

2

0

6

13

0

223

76

2

21

Total

28th

467

26076

N/A

8

8

2

45

97

4

340

-15

2

42





2017 highlights



Qualified for his first Cup series playoffs and finished in 11th place

Won the Camping World 500 at Phoenix Intl. Raceway on 3/19/17

Won the Overton's 400 at Pocono Raceway on 7/30/17

Finished 2nd place twice

Recorded 6 top 5's and 13 top 10's

Recorded 3 consecutive top 10 finishes





2016 highlights



Won the All-Star race for the first time

Finished 2nd place once

Recorded 3 top 5's and 8 top 10's





2015 highlights



Won the Bojangles Southern 500 at Darlington Raceway on 9/6/15

Finished 2nd place once

Recorded 4 top 5's and 4 top 10's





2014 highlights



Finished as the best of the rest, the highest non-Chaser in 17th place

Recorded 4 top 5's and 13 top 10's

Recorded 3 consecutive top 10 finishes

Picked 26 drivers leading the most lap, the most in the league and setting a new record

Qualified for the Sprint Unlimited





2013 highlights



Won the Advocare 500 at Atlanta Motor Speedway on 9/1/13

Recorded 4 top 5's and 9 top 10's

Recorded 4 consecutive top 10 finishes





2012 highlights



Did not win a race but finished 2nd place once

Recorded 1 top 5 and 5 top 10's





2011 highlights



Recorded 4 top 5's and 9 top 10's





2010 highlights



Recorded 1 top 10

Qualified for the All-Star Race





2009 highlights



Won the Pocono 500 at Pocono Raceway on 6/7/09

Recorded 4 top 5's and 10 top 10's

Recorded 3 consecutive top 5's

Qualified for the All-Star Challenge





2008 highlights



Won the Amp Energy 500 at Talladega Superspeedway on 10/5/08

Finished 2nd once

Recorded 2 top 5's and 5 top 10's

Qualified for the All-Star Challenge





2007 highlights



Won the Centurion Boats at the Glen at Watkins Glen Intl. on 8/12/07

Finished 2nd and 3rd once each

Recorded 6 top 5's and 8 top 10's

Picked 42 top 5 drivers, tied for first in the league





2006 highlights



Did not win a race but finished 2nd and 3rd once each

Recorded 3 top 5's and 6 top 10's

Qualified for the All Star Challenge but did not participate





2005 highlights



Won the Batman begins 400 at Michigan Intl. Speedway on 6/19/05, his first career Cup win

Recorded 4 top 5's and 6 top 10's

Led the Power Gauge for one week


Trophies & Awards
Cup Series Awards
2017 Playoff Qualifier
Finished 11th

2014: Best of the Rest Award

2016 All-Star Winner