Active Series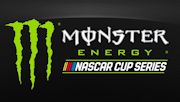 14th Season
Coast To Coast Racing
Driver:

Harry Jeffery





Hometown:

San Diego, California





Birthday:

June 17, 1959





Age:

58





Day Job:

Pharmacy Driver





First Cup Race:

Feb. 12 2005





Cup Contract:

Through 2018





FAVORITES



Movies:

Blazing Saddles, The Gods Must Be Crazy





TV Shows:

24... back when it was some what believable, when Jack only killed 10 people in a day



Food:

If it is Italian, then it is my favorite



Sports Teams:

The Pack



Music:

Monet



Hobbies:

Playing Lucky Dog Racing of course



Race Track:

PIR or Indy, but only for the festivities, the view at Indy sucks





Jimmie Johnson
# 48
Sponsor: Lowe's
Team: Hendrick Motorsports
Rookie Year: 2002
Birthdate: 9/17/75
Height: 5'11"
Weight: 175
Hometown: El Cajon, CA




Other drivers:
Kyle Busch
Ryan Newman
Ken Schrader
Bobby Hamilton Jr.
DID YOU KNOW?...
Harry says "I saw my first NASCAR race in 1972 at Ontario Speedway, been to Phoenix International Raceway for the first 7 NASCAR races there. Racing fan from way back, grew up going to Manzanita Speedway in Arizona. Saw Schrader racing sprint cars on the dirt. Saw Newman win at IRP in a midget before the Indy 500.

Biggest thrill was a chance meeting at Sky Harbor airport with Richard Petty. Nascar was not out in Arizona yet and Richard was there to do an exhibition race at PIR, no one recognized him at he was at baggage claim. Got to talk to him alone for about 10 minutes, sure I made a fool of myself as I stammered around for something smart to say. Also have met Ivan "Iron Man" Stewart (of off-road fame) as he has been in the pharmacy getting medications.

I have three daughters, my oldest is an Lt. in the Air Force (note the primary sponsor) who is in Texas studying to be a Navigator, the other two are in 6th and 8th grade.

I play fantasy football and racing, assist as a coach for my daughter's basketball teams and drive around in a big circle at work delivering drugs (of the legal kind) to elderly and poor, dreaming of taking a checkered flag at Daytona."
CUP SERIES CAR INFORMATION
Car #: 21

Make: Toyota Camry

Primary Sponsor: Martin Luther College

Associate Sponsors: Jack In The Box, U.S. Airforce, WD40


Past Paint Schemes

CAREER WINS

Win #

Date

Track

Race Name

Points

CUP SERIES

1.

September 4, 2005

California Speedway

Sony HD 500

134

2.

September 16, 2007

New Hampshire Intl. Speedway

Sylvania 300

125

3.

April 27, 2008

Talladega Superspeedway

Aaron's 499

260

4.

November 9, 2008

Phoenix Intl. Raceway

Checker O'Reilly Auto Parts 500

300

5.

August 16, 2009

Michigan Intl. Speedway

Carfax 400

210

6.

November 15, 2009

Phoenix Intl. Raceway

Checker O'Reilly Auto Parts 500

310

7.

February 28, 2010

Las Vegas Motor Speedway

Shelby American

320

8.

April 9, 2011

Texas Motor Speedway

Samsung Mobile 500

178

9.

July 17, 2011

New Hampshire Motor Speedway

Lenox Industrial Tools 301

190

10.

November 20, 2011

Homestead-Miami Speedway

Ford 400

208

11.

July 7, 2012

Daytona Intl. Speedway

Coke Zero 400

183

12.

August 3, 2014

Pocono Raceway

GoBowling.com 400

185

13.

November 16, 2014

Homestead-Miami Speedway

Ford EcoBoost 400

191

14.

March 8, 2015

Las Vegas Motor Speedway

Kobalt 400

168

15.

August 2, 2015

Pocono Raceway

Windows 10 400

197

16.

July 17, 2016

New Hampshire Motor Speedway

New Hampshire 301

182

17.

April 30, 2017

Richmond Intl. Raceway

Toyota Owners 400

186

LROC SERIES (For Lucky Dog Racing)

1.

July 14, 2013

New Hampshire-Iowa

LROC VIII: Race #6

410

2.

July 28, 2013

Indianapolis-Eldora

LROC VIII: Race #7

413
CAREER CUP STATS
Year

Finish

Starts

Points

Behind

Wins

2nd Place

3rd Place

Top 5's

Top 10's

Prov.

Most Points
in a week

Least Points
in a week

High Rank

Low Rank

2005

11th

36

5958

-296

1

1

1

4

11

1

138

5

6

27

2006

12th

36

5992

-304

0

1

2

4

11

0

182

-7

11

35

2007

33rd

36

3335

-2966

1

1

1

4

7

1

192

-7

29

43

2008

14th

36

3966

-2403

2

1

2

7

10

0

410

66

1

39

2009

7th

36

6172

-130

2

0

1

5

11

0

400

78

2

39

2010

5th

36

6096

-88

1

2

1

5

12

0

340

88

2

13

2011

1st

36

2334

Champion

3

0

0

8

13

0

208

106

1

36

2012

7th

36

2216

-27

1

0

0

5

11

0

200

99

2

22

2013

10th

36

2180

-141

0

0

0

2

7

0

203

44

6

41

2014

28th

36

745

-2407

2

1

1

5

6

0

191

79

3

33

2015

10th

36

2238

-2791

2

1

1

5

8

1

204

92

3

42

2016

11th

36

2223

-2809

1

0

1

3

9

0

191

55

6

46

2017

10th

36

2202

-2822

1

1

1

8

8

0

208

68

3

38

Total

12th

468

45657

N/A

17

8

12

65

124

3

410

-7

1

46





2017 highlights



Qualified for the Playoffs for the third consecutive season and 10th time and finished in 10th place

Won the Toyota Owners 400 at Richmond Intl. Raceway on 4/30/17

Finished 2nd place and 3rd place once each

Recorded 8 top 5's and 8 top 10's

Qualified for the Advance Auto Parts Clash at Daytona and All-Star race





2016 highlights



Qualified for the Chase and finished in 11th place

Won the New Hampshire 301 at New Hampshire Motor Speedway on 7/17/16

Finished 3rd place once

Recorded 3 top 5's and 9 top 10's

Recorded 4 consecutive top 10 finishes

Picked 43 top 10 drivers, tied for the most in the league

Qualified for the Sprint Unlimited and All-Star race





2015 highlights



Qualified for the Chase and finished in 10th place

Won the Kobalt 400 at Las Vegas Motor Speedway on 3/8/15

Won the Windows 10 400 at Pocono Raceway on 8/2/15

Finished 2nd place and 3rd place once each

Recorded 5 top 5's and 8 top 10's

Qualified for the All-Star race





2014 highlights



Won the GoBowling.com 400 at Pocono Raceway on 8/3/14

Won The Ford EcoBoost 400 at Homestead-Miami Speedway on 11/16/14

Finished 2nd place and 3rd place once each

Recorded 5 top 5's and 6 top 10's

Qualified for the Sprint Unlimited and All-Star Race





2013 highlights



Qualified for the Chase for the 5th consecutive year and finished in 10th place

Won the 2013 Chaser Eraser for the second year in a row

Recorded 2 top 5's and 7 top 10's

Qualified for the Sprint Unlimited and All-Star Race





2012 highlights



Qualified for the Chase for the 4th consecutive year and finished in 7th place

Won the 2012 Chaser Eraser

Won the 2012 All-Star race and Cash Challenge

Won the Coke Zero 400 at Daytona Intl. Speedway on 7/7/12

Recorded 5 top 5's and 11 top 10's

Recorded 4 consecutive top 10 finishes Qualified for the Budweiser Shootout and All-Star Race





2011 highlights



Qualified for the Chase for the 3rd consecutive year and finished in 1st place as the 2011 Cup Series Champion

Won the team championship with Coast To Coast Racing

Won the Heatseeker award, most points scored on the Power Gauge

Led the standings for seven weeks

Won the Samsung Mobile 500 at Texas Motor Speedway on 4/9/11

Won the Lenox Industrial Tools 300 at New Hampshire Motor Speedway on 7/17/11

Won the Ford 400 at Homestead-Miami Speedway on 11/20/11

Recorded 8 top 5's and 13 top 10's

Recorded three consecutive top 10 finishes

Finished 1st in the league with a race points average of 157.6

Finished 1st in the league with a picks average of 13.52

Finished 1st in the league with a standings points average of 63.1

Led the Power Gauge for 2 weeks

Qualified for both the Budweiser Shootout and All-Star race





2010 highlights



Qualified for the Chase for the 2nd consecutive year and finished in 5th place

Won the Shelby American at Las Vegas Motor Speedway on 2/28/10

Finished 2nd place twice and 3rd place once

Recorded 5 top 5's and 12 top 10's

Recorded three consecutive top 10 finishes

Led the Power Gauge for 1 week

Participated in the All-Star race and finished 24th





2009 highlights



Qualified for the Chase and finished in 7th place

Won the Carfax 400 on 8/16/09

Won the Checker O'Reilly Auto Parts 500 on 11/15/09

Finished 3rd place once

Recorded 5 top 5's and 11 top 10's

One of 7 members to have a perfect lap leader record for the season

Finished in the top 10 on the Power Gauge

Participated in the All-Star Challenge and finished 27th





2008 highlights



Led the standings for 7 weeks

Won the Aaron's 499 at Talladega Superspeedway on 4/27/08

Won the Checker O'Reilly Auto Parts 500 at Phoenix Intl. Raceway on 11/9/08

Finished 2nd place once and 3rd place twice

Recorded 4 top 5's and 7 top 10's

Finished in the top 10 for average standings points and race points

Picked 22 drivers leading the most laps, tied for first in the league

Finished in the top 10 on the Power Gauge

Led the Power Gauge for 1 week

Participated in the All-Star Challenge and finished 28th





2007 highlights



Won the Sylvania 300 at New Hampshire Intl. Speedway on 9/16/07

Finished 2nd and 3rd once each

Recorded 4 top 5's and 7 top 10's





2006 highlights



Qualified for the Chase and finished in 12th place

Did not win ay races but finished 2nd once and 3rd twice

Recorded 6 top 5's and 9 top 10's

Finished in the top 10 teams for best picks average

Recorded three consecutive top 10 finishes from 10/14 to 10/29

Participated in the 2006 All Star Challenge and finished 5th





2005 highlights



Qualified for the Chase and finished in 11th place

Won the Sony HD 500 at California Speedway on 9/4/05

Finished in 2nd and 3rd place once each

Recorded 4 top 5's and 11 top 10's

Finished in the top 10 teams on the Power Gauge


Trophies & Awards
Cup Series Awards
| | |
| --- | --- |
| | |
| 2011 Cup Series Champion | 2011 Power Gauge Champion |



2011: Best Race Pts Avg.
2011: Best Picks Average

2013 Chaser Eraser Winner

2012 Chaser Eraser Winner

2012 All-Star Winner

2017 Playoff Driver
Finished 10th

2016 Chase Driver
Finished 11th

2015 Chase Driver
Finished 10th
2013 Chase Driver
Finished 10th

2012 Chase Driver
Finished 7th

2011 Chase Driver
Finished 1st
2010 Chase Driver
Finished 5th

2009 Chase Driver
Finished 7th

2006 Chase Driver
Finished 12th

2005 Chase Driver
Finished 11th
LROC Awards
| | |
| --- | --- |
| | |
| 2013 LROC Winning Team Driver | 2014 LROC Winning Team Driver |
Additional Awards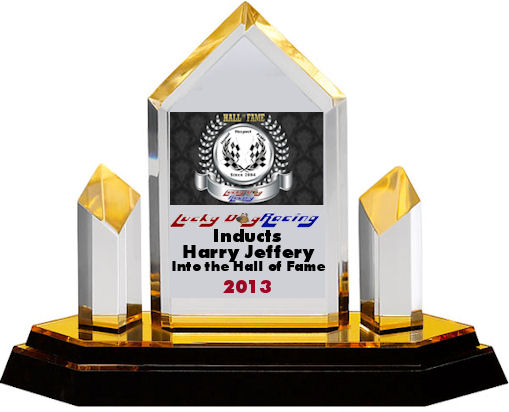 2013 Hall of Fame Inductee